The Future of Frontline Staffing
We go beyond the basics of manpower delivery. As your all-in-one frontline workforce solution, we deliver manpower and workforce management outcomes with speed at scale, enabled by on-demand insights and technology.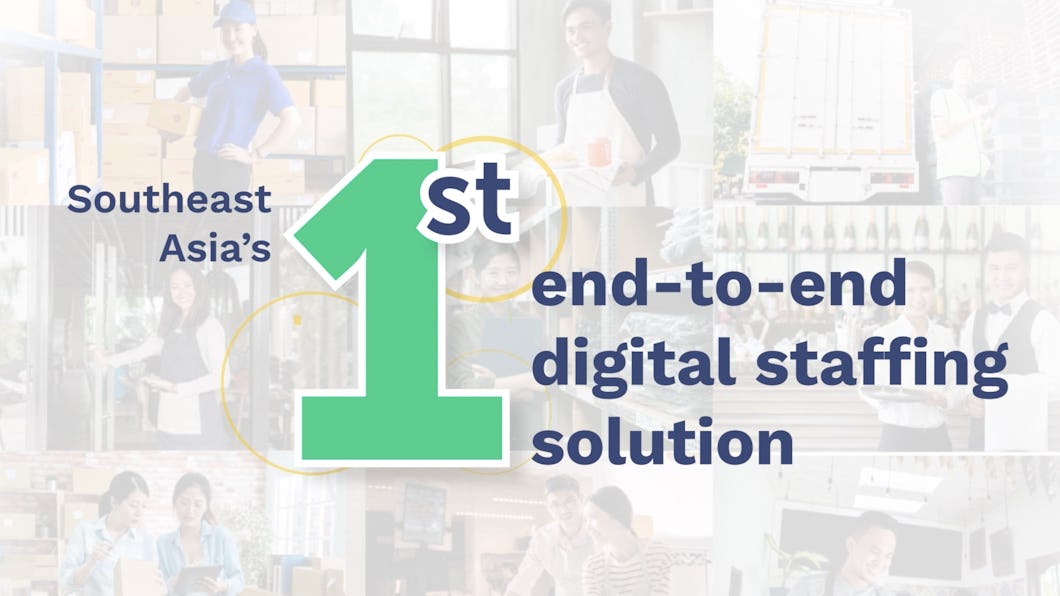 Our clients
Trusted by Southeast Asia's leading businesses to improve manpower outsourcing and workforce productivity.
Frontline recruitment, accelerated by technology
Boost hiring productivity, fast track staffing solutions for your frontline workforce. Workmate's technology shortens hiring cycles with automation to deploy manpower quickly and efficiently, at scale.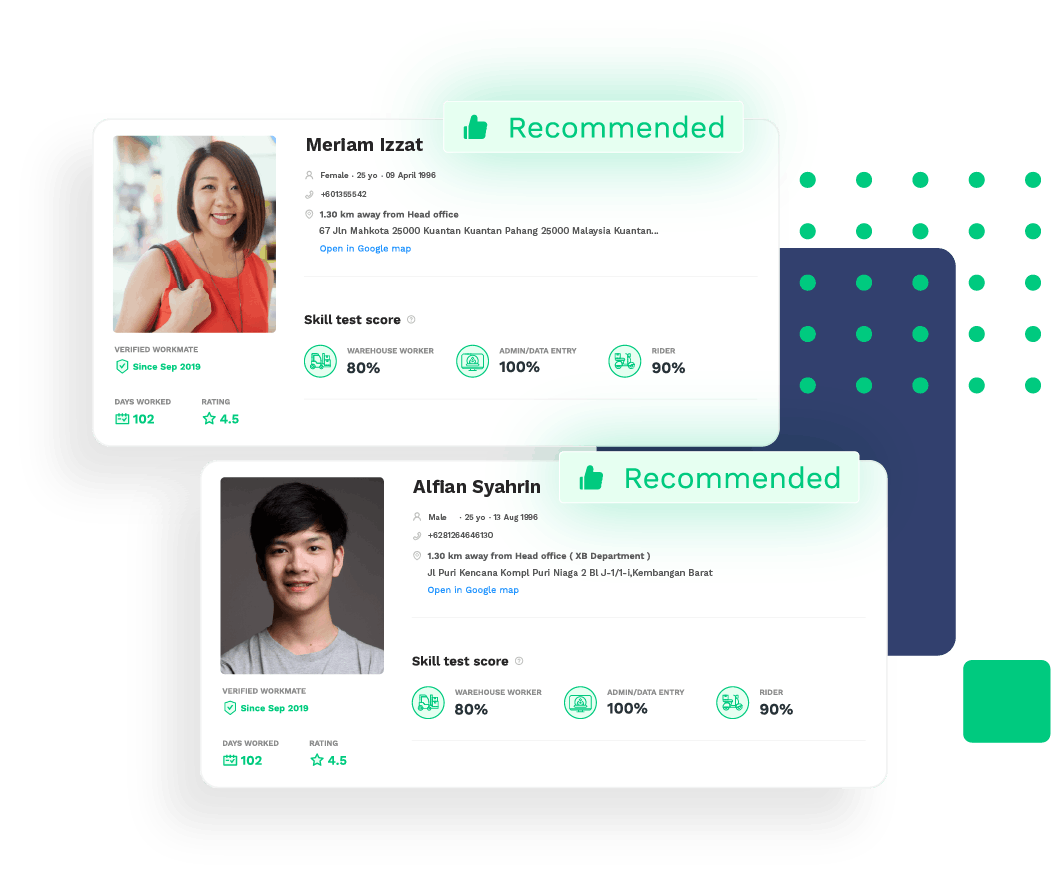 Automated candidate shortlisting for reliability and skill fit
Review only the best candidates and reduce no-shows. Candidates are automatically screened based on rich worker insights that predicts role fit and worker reliability.
Manage your entire logistics & warehouse fleet on one platform.
Logistics
Workmate is the leading end-to-end workforce management platform that gets your warehouse workers and delivery drivers to show up to the right shifts. Gain instant visibility on your entire fleet across locations.
Logistics

F&B

Hospitality

Events

Manufacturing
Digitally enabled manpower and workforce solutions
Whether you're looking for a self-service or managed services solution, we're here to help. Find out how Workmate can cater to your manpower and workforce management needs.