Full control and visibility into your blue-collar workforce.
Manage your workforce on Workmate: an end-to-end platform that integrates powerful automation tools, real-time performance data and a reliable worker network to optimize your blue-collar workforce productivity.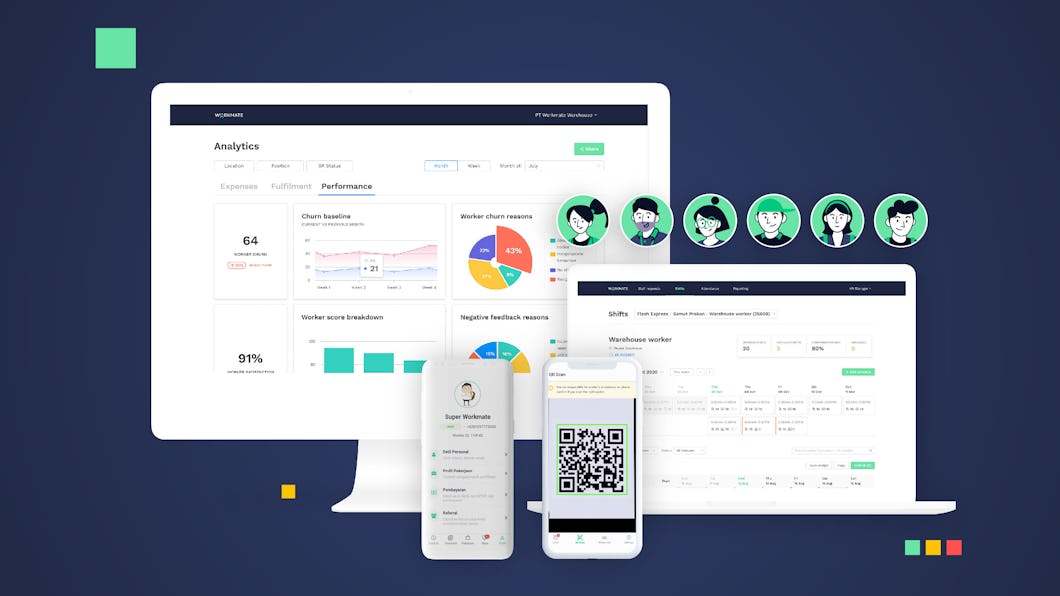 Trusted by these businesses.
These enterprises have improved productivity by using Workmate to hire and manage workers at scale.
Manage 1000's of workers with a few clicks.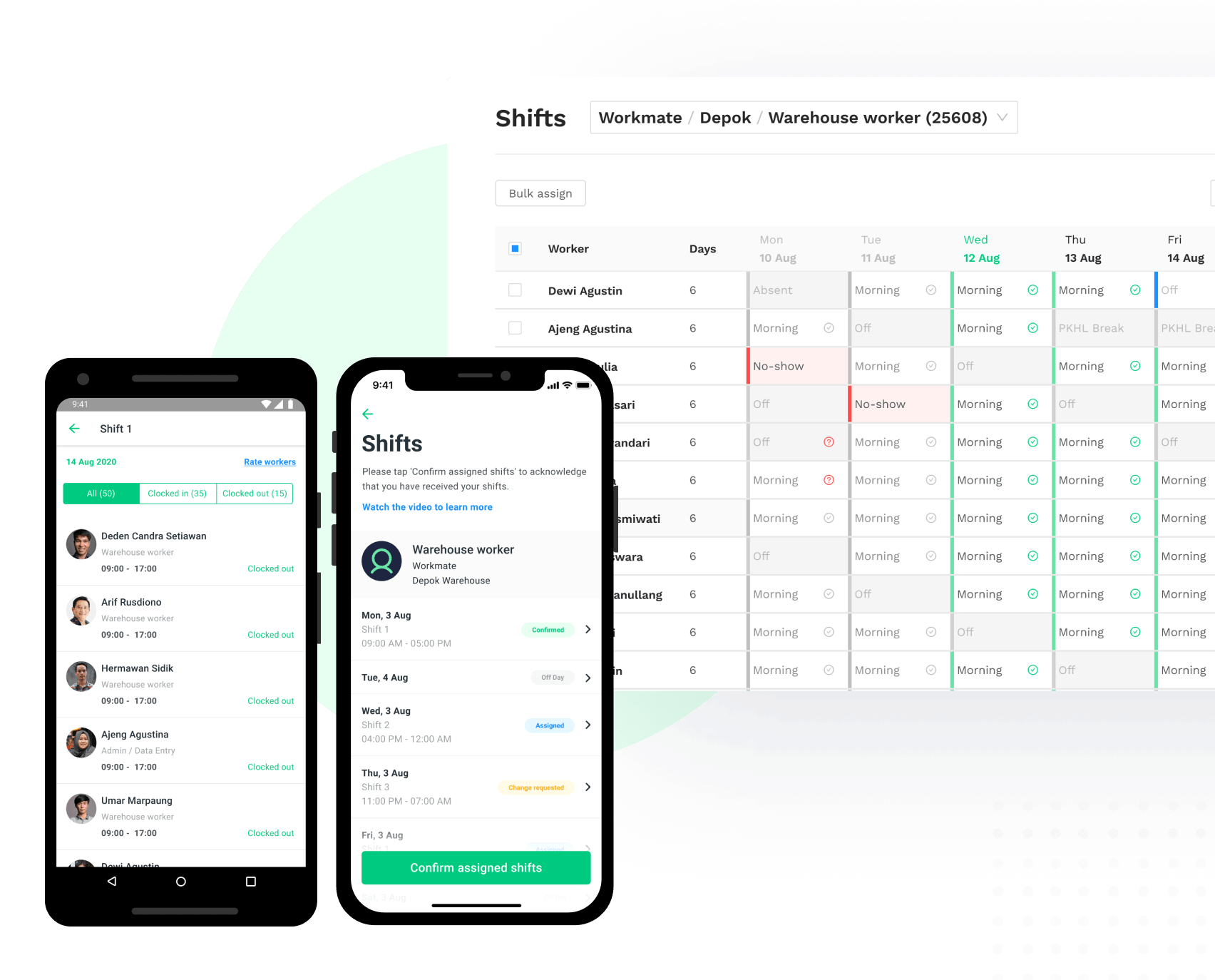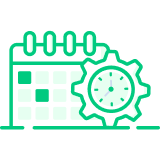 More trust, less no-shows and churn
Automated scheduling and time tracking tools gets you error-free attendances and payments with zero effort.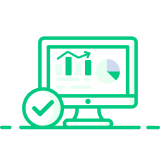 Monitor workers over time, in real time
Get a bird's eye view on how your workers are peforming with real-time data to help you make better decisions for your workforce.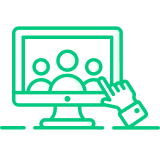 Workforce management that does the work for you
Automated workflows save your HR and Ops coordination and reconciliation time, so they can focus on the things that truly matter.
Blue collar workforce management, simplified.
Manage all of your blue-collar staff on one single platform. The easiest way to monitor, manage and boost your workforce performance.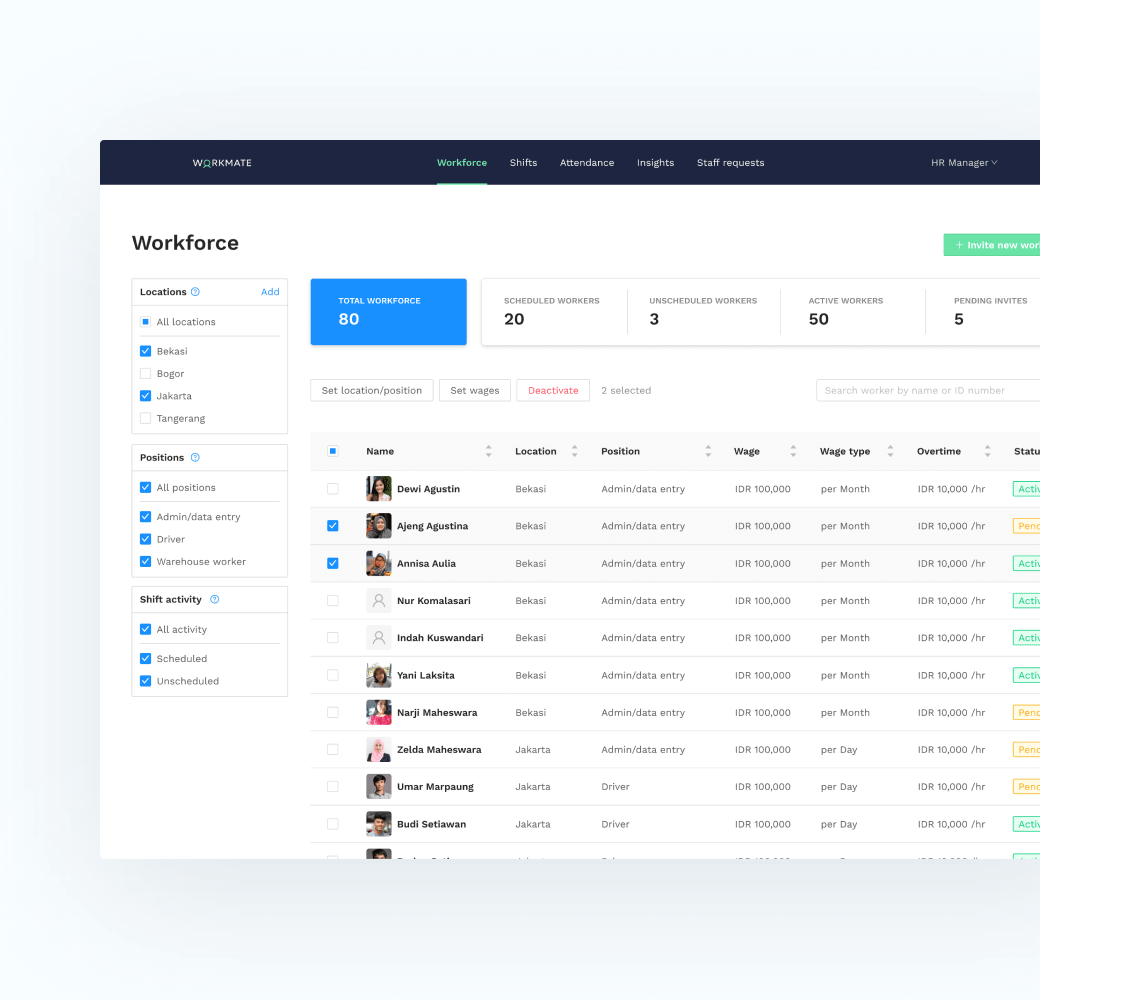 Build your workforce in minutes.
Onboard your existing workforce on to the platform, or source directly from our integrated network of over 50,000 pre-vetted workers.
Learn more about our Worker Network
Manage your entire logistics & warehouse fleet on one platform.
Logistics
Workmate is the leading end-to-end workforce management platform that gets your warehouse workers and delivery drivers to show up to the right shifts. Gain instant visibility on your entire fleet across locations.
Logistics

F&B

Hospitality

Events

Manufacturing
Post a Job for Free
Start hiring and managing your workforce today. Instantly create a business account to start your 30-day free trial. No obligation and no credit card required.