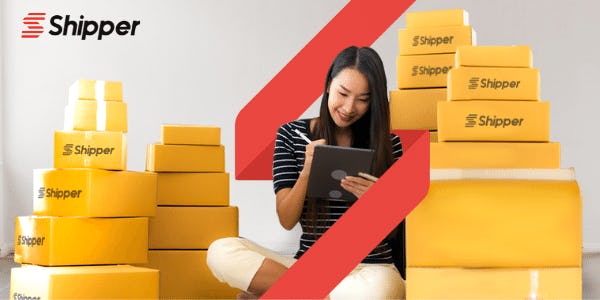 Business
Business - Case Study
Case Study: How Shipper reduced time taken for attendance approvals by 87%
The challenge
Shipper is a logistics and warehouse aggregator platform in Indonesia that faced complex legacy processes with time and attendance across their fulfilment centres. It needed an easier and effective way to manage attendance data so they have more accurate worker payments, and better visibility across all their warehouse locations' workforce productivity.
Results

Workmate helped Shipper centralise time and attendance data, while ensuring accuracy and efficiency for payroll needs. Shipper significantly reduced the time needed to approve attendance data by 87%, and saw timesheet dispute rates fall from 30% to under 1%. 
Customer Story
The search for new systems to enable scale
Shipper is a fast growing logistics and warehouse aggregator platform that has a wide network of fulfilment centres across Indonesia. As a tech-enabled logistics player, it aims to digitise Indonesian logistics and enable cost-efficiencies at scale.
Being a provider of e-logistics solutions, Shipper's clients depend on them to manage and deliver the day-to-day operations for e-commerce SMEs. As a business that supports scale, they needed to keep pace with growing workforce as the business grew, so did the complexities in measuring workforce productivity.
With over 200 locations, Shipper was using multiple attendance tracking systems and different processes such as spreadsheets and fingerprint scanning. These were further complicated with specific client needs that they had to keep in mind. 
While that worked well for them in the beginning, it was getting tougher to get visibility of each warehouse's productivity and workforce performance. Their HR team's scope increased as the business grew, and the team eventually spent days doing the busy reconciliation and attendance data entry work. They sought solutions that were easy to implement, and could support their plans to scale their business. 
A partnership approach to compound value
As a tech-driven organisation, Shipper understood the need to take a collaborative approach when redesigning new processes that fit their business needs. In the first few weeks, Shipper's Product, Data, Operations and Human Resources teams worked with Workmate's Product and Customer Success teams to understand current processes and map out changes to integrate Workmate's platform. This included the Workmate team going on-site to observe the user experience and behaviours of their workers.
"We've used other workforce management and HRMS tools, but the biggest difference is how Workmate truly listened to our challenges, and were willing to work through them with us. Digital transformation is always difficult so you need a partner who understands how their solution can serve your needs" said Anggita Karista, Shipper's VP of People Operations.

The new changes proposed had to balance meeting Shipper's clients' needs, while being feasible to implement across their warehouses. In the pilot with two locations, Workmate rolled out its platform to all workers, allowing them to clock in and out easily on their mobile phones, thereby capturing secure attendance data in real-time.
While the pilot was successful in getting most of Shipper's workers logging their timesheets digitally, in observing how workers interacted on the platform, it also introduced learnings for the working team that allowed the Workmate product team to roll out incremental features within weeks. 
Solutions designed for results
As a platform, the Workmate worker app allowed workers to manage their schedules and attendance in one place. For Shipper, this meant there was no need to invest in expensive and bulky hardware, and workers were accountable to log their attendance correctly. It also helped to centralise all attendance information on a single platform, allowing HR and senior management to have instant workforce reports for each location or all locations, at any time. The challenge was to help the workers adopt this new way of attendance taking, as easily as possible.
Through the earlier observations of worker behaviour, Workmate was able to ensure the onboarding process was simple and intuitive. A dedicated Customer Success Manager was on-site to help with the transition, overseeing that the workers understood what they needed to do with this new change in process. 
With close partnership and feedback, Workmate was able to build new incremental improvements that supported Shipper's workflows to gather attendance information and enable the team to save time on reconciliation, while ensuring a high level of accuracy in the timesheet data captured.
Anggita Karista said of the business outcomes, "The results were fantastic even at the start. We never even expected to achieve this level of attendance accuracy for logistics. Now we waste no time on reconciliation because everything is captured on Workmate".

As Workmate progressively rolled out the new attendance processes across more locations, Shipper was able to get more accurate attendance data for payroll, track productivity of their workers and compare across locations, and have instant visibility of headcount costs at all times. 
In less than a year, Shipper eliminated all reconciliation time and reduced the time needed for attendance approvals by 87%. Dispute rates were kept at an all-time low of less than 1%, freeing up the HR team to focus on other aspects of the growing business. Today, Workmate is used in more than 80 Shipper locations by over 600 workers and this number continues to grow as we roll out to more locations. These results gave Shipper the confidence to do away with manual timesheets, giving way to digital transformation that will enable scale across more locations. 
Subscribe to our Blog
We will send you updates on new, relevant articles that can help your business!