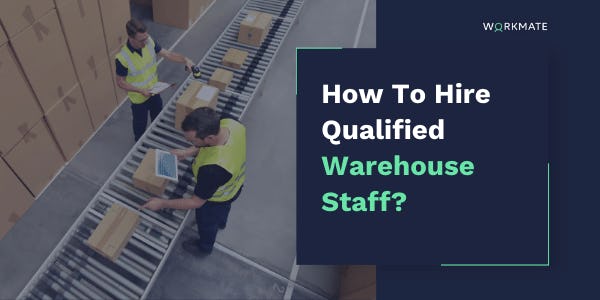 Business
Business - Warehouse
Business: How To Hire Qualified Warehouse Staff?
With the rise of e-commerce amidst digitalisation trends, warehouse workers are now in huge demand as they play a vital role in helping companies bring their products to consumers in a fast and timely fashion. 
Warehouse staff are part of the blue collar workforce, which emphasises more on skills and experience rather than the level of education attained. Physical strength is also one of the core qualities when it comes to hiring warehouse workers as the work involved is highly physical. For instance, warehouse staff under the warehousing or logistics department will have to handle the storage, loading and unloading of goods. 
In terms of job functions, there are various positions such as Warehouse Head, Warehouse Leaders or Staff, Warehouse Operator, and Warehouse Admin. There are generally two types of warehouse staff. The first type can be found in a logistics firm that distributes finished goods, while the second type involves transporting raw materials to manufacturing plans that they have partnered with. 
There is actually no significant difference between the two types as their focus is on distributing goods according to their customers' demand. The only difference is that demand for raw materials tends to be more consistent while those for finished goods will fluctuate depending on seasonal e-commerce campaigns. 
Either way, warehouse workers have to thoroughly check things like the quantity and quality of goods as well as recipient name, to ensure that the goods are supplied according to customer requirements. 
What are the duties of warehouse staff?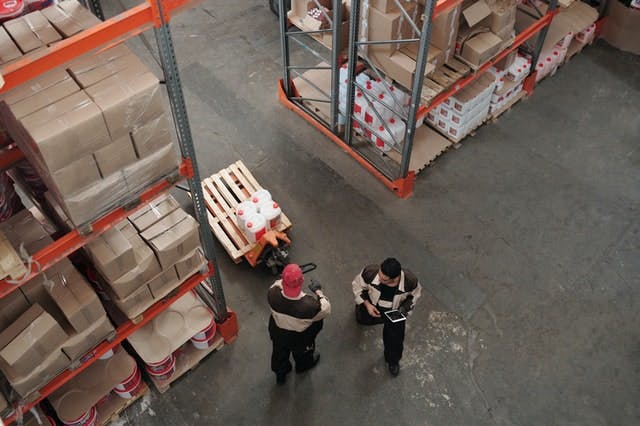 Warehouse staff are responsible for loading and unloading goods. This includes taking charge of the loading and unloading process, recording all incoming and outgoing goods, and supervising the movement of goods within the warehouse. 
Because this is a physically demanding role, the person filling it must be fit and healthy. They also need to be meticulous so that the movement of goods in and out of the warehouse are recorded accurately. 
These are some of the main duties of a warehouse staff:
Prepare customer orders and ensure that goods are delivered according to schedule. 
Receive and process incoming warehouse stock. This includes sorting, loading, unloading, labeling, and storing products.
Perform quality control on incoming, outgoing and stored goods.
Optimise storage and space utilisation while keeping it neat, clean and safe. 
Manage inventory and record it down daily with a detailed log book; report if there are  differences in data records and physical quantities of any item.
Collaborate and communicate with other warehouse staff (colleagues) and providers.
Carry out tasks according to the Standard Operating Procedure (SOP) set by the company
Implement service standards that uphold quality, comply with regulations, and are workplace safety  obligations
Create Free Business Account
Start hiring and managing your workforce today. Instantly create a business account to start your 30-day free trial. No obligation and no credit card required.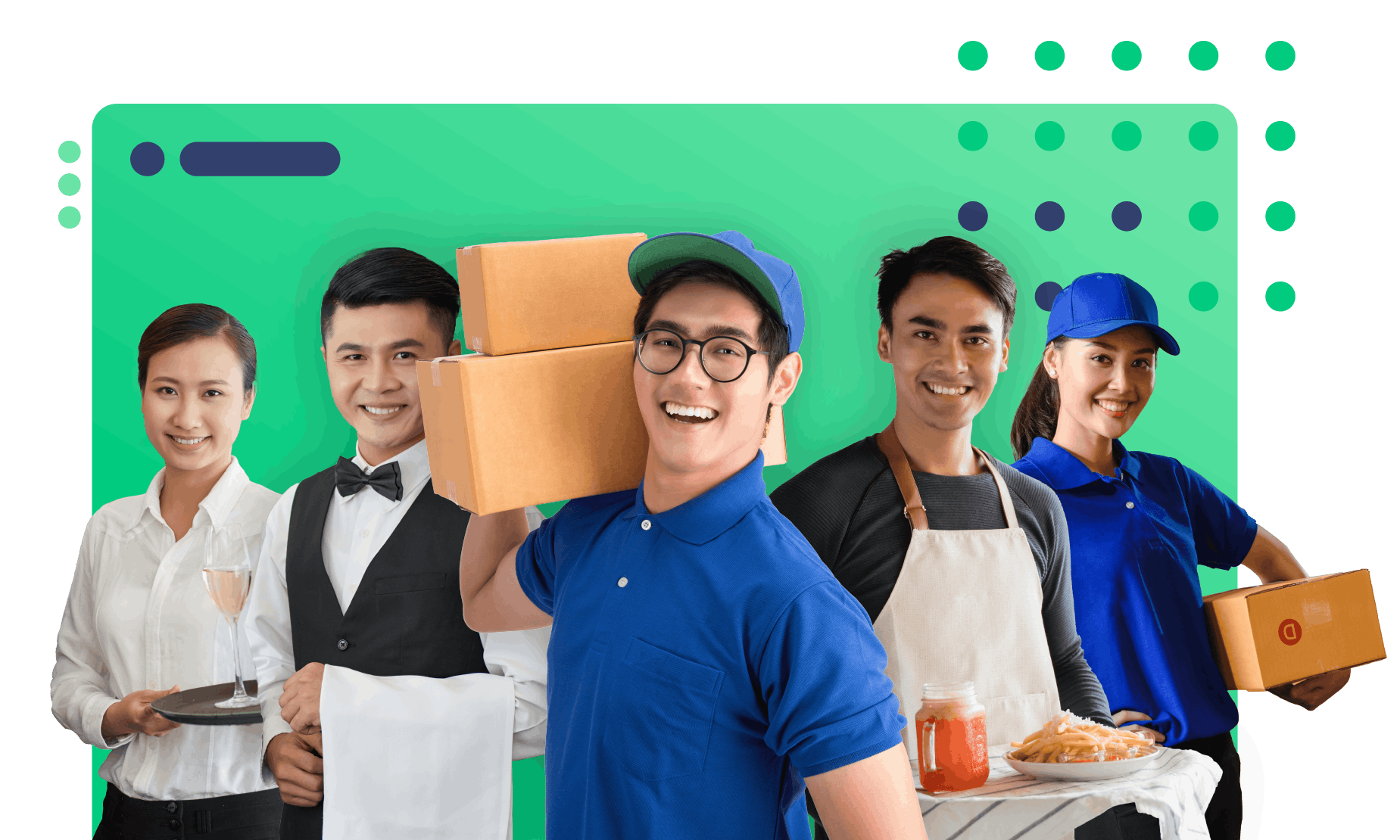 What type of warehouse staff should I hire?
As with other blue collar jobs, companies can hire warehouse staff on a daily paid, outsourced, or permanent basis. Minimally, a logistics company would need some permanent warehouse staff and supervisors to oversee other warehouse workers who may work on a seasonal or contract basis. 
Permanent warehouse staff like the Warehouse Supervisor are usually employees who have worked with the company for a longer period, and have the added responsibility of supervising warehousing operations. While supervising warehouse operations may sound simple, it actually comes with a huge responsibility. 
The Warehouse Supervisor would be responsible for any potential errors that occur when goods are delivered to customers, which is by no means an easy feat bearing in mind the sheer number of goods that are signed in and out of the warehouse every day. 
For this reason, permanent employee warehouse staff in supervisory or managerial roles are required to have a relevant educational background. At the very least, they'll need to be able to differentiate between legal and forged letters to prevent fraud from occurring. 
A good rule of thumb is to apply the same educational requirements required of employees in other divisions that are at the same level. For instance, all managers regardless of division should possess a degree. 
Meanwhile, the type of warehouse workers to hire also depends on your business. Are you in the warehousing business or are you a retail business that has a warehouse? 
Those in the warehousing business tend to have shorter-term needs and require seasonal employees who can help with loading and unloading during peak periods. Those in retail however, would need long-term warehouse staff to take care of incoming goods from suppliers and outgoing goods to consumers on a routine basis. 
KPIs for warehouse staff
To complete daily warehouse operations successfully, each company should set a key performance indicator (KPI) for their employees. There may be different kinds of KPIs but here's one you shouldn't miss out on - customer satisfaction. 
One main KPI for warehouse staff is receiving goods efficiently. After all, the first operation activity in the warehouse is often receiving incoming goods from suppliers. At this stage, warehouse employees record the items that enter the warehouse, including details such as frequency of deliveries and percentage of damaged goods received. 
One way of measuring this KPI is to calculate the average time needed in the loading and unloading process, and use that as a benchmark to see if the warehouse employees are efficient enough when it comes to processing incoming items. The faster they are, the earlier goods can be delivered to customers. 
However, it's also important to focus on accuracy and not just speed. Mistakes lead to more checks, rectifications, and ultimately a longer process that costs the business time and money. This in turn increases warehouse costs and negatively impacts customer satisfaction. 
Hiring criteria for warehouse staff 
Besides physical strength, here are some other criteria you should look out for when hiring warehouse staff. 
Education
While educational background tends to take a backseat when it comes to the blue collar workforce, it's still an important consideration depending on the role. If you're hiring for a permanent position, the educational requirements should be consistent with other divisions across the company, especially since permanent warehouse employees would also have to coordinate with their counterparts from other departments. 
Skill sets
This is one of the most important indicators. Someone who has a relevant educational background may not have the right skill sets. To address this, get candidates to showcase their abilities through an assessment test to determine if they are suitable for the position. 
Work experience
This is by far the most important criterion. A warehouse staff with more experience would be able to start quicker and adapt much faster. It pays to be detailed and vet the applicants' track record at previous places and perhaps even question why they have decided to switch firms, even if their resume looks impressive. This helps you determine if the prospective warehouse staff has a work ethic that complements your organisation. 
How to recruit warehouse staff effectively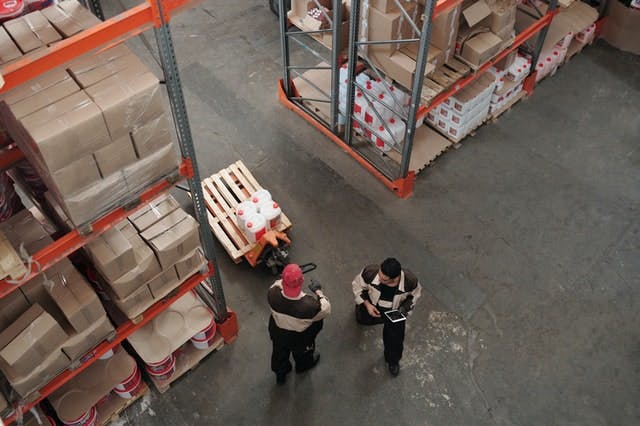 Now that you know what to look out for when hiring warehouse staff, the next step is actually recruiting the right people for the job. 
Finding blue collar workers can be quite difficult. Many applicants think that a warehouse job is easy, but it takes skill, accuracy and a certain level of fitness. How can you then recruit warehouse staff effectively?
There are many ways to do this, no matter if they are daily, outsourced or permanent warehouse staff. The first option is using an online jobs portal. The second way is to post job ads on dedicated forums or social media, which have a wider reach. A third alternative is to get referrals from past and existing workers, which works well if you are looking for urgent help. 
The last method is to use an employment platform like Workmate to recruit prospective warehouse staff. Unlike job portals, platforms like Workmate match companies with prospective workers directly and help to save time. 
For example, Workmate has around 30,000 qualified workers on their platform that have been vetted. Companies can connect with suitable candidates in just a few clicks, thanks to Workmate's artificial intelligence technology and data insights. It's easy and fuss free; try Workmate for yourself with a free 30-day trial. 
Tips to retain warehouse workers
With the high demand for warehouse staff, especially in industrial areas, it can be difficult to find suitable candidates. This is even more so if your company is located near other logistics hubs or warehousing businesses. 
Qualified warehouse staff are often prone to being poached with promises of a higher salary. It doesn't help too that younger workers these days aren't interested in working as warehouse staff. It can also be a challenge finding warehouse staff for unpopular night shifts. 
To ensure you have sufficient manpower, here are three retention strategies to consider:
Incentivise your workers with benefits beyond salary
Make your employees feel at home by taking care of their welfare and giving them other benefits instead of just increasing their salary. These could be in the form of productivity or performance bonuses, leave encashment, health insurance, training opportunities, bonding sessions with the team, clear career progression or a management that's open to feedback from employees.
But for this to work, first you have to ensure that employees are paid fairly according to market rates, or you'll risk your employees leaving for companies that pay them better. 
Flexibility of working hours
In the warehousing sector, having the discipline to turn up for your shifts is important. However, employers can provide their warehouse workers some flexibility in this area.  
For example, allow employees to rotate or exchange shifts with their colleagues as long as it is agreed upon between both parties and doesn't impact business. This way, operations remain unimpacted without making workers feel stifled. 
Provide training opportunities
Consider sending  your warehouse employees for training that is relevant to their jobs, whether it's enhancing their knowledge on logistics systems or general courses for their career development. 
This helps with employee retention as the workers feel that you are invested in their future at your company, and this isn't something that can be found easily elsewhere.  
Hire warehouse staff efficiently with the right HR solution
By now, it's clear that there are many considerations when hiring qualified warehouse staff. To hire the right workers more efficiently, consider leveraging HR solutions like Workmate - an employment platform that facilitates the recruitment of blue collar workers through data-driven technology. 
Armed with nifty features like tracking attendance, scheduling shifts or improving performance, Workmate helps you manage your human resource needs efficiently and effectively by connecting you to the workers you need. 
Click here to start recruiting qualified warehouse staff with Workmate today. 
Subscribe to our Blog
We will send you updates on new, relevant articles that can help your business!