Business - Logistic
Business - Warehouse
10 Strategies to Reduce Warehouse Worker Turnover
One of the biggest issues with managing a blue collar warehouse workforce is a high turnover rate. Having healthy worker retention is the first step to unlocking productivity and maximizing warehouse output. Here are some steps you can implement to increase worker retention rates in your warehouse. 
How can worker churn impact your business?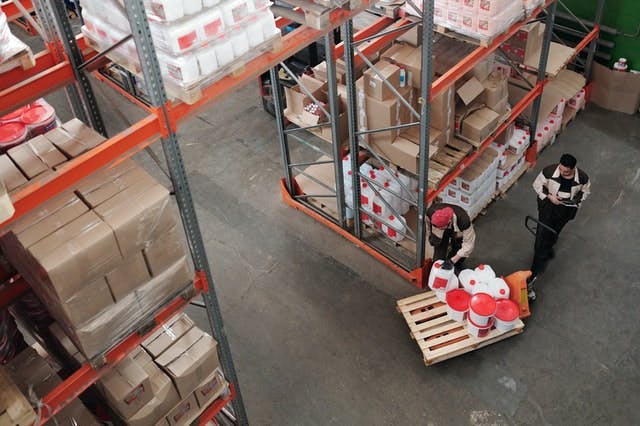 When workers churn, this has a direct effect on operational efficiency as your warehouses are short-staffed to deliver maximum productivity. 
In addition, research from industry experts revealed that if you add up the losses from the productivity aspect and other indirect impacts, worker turnover losses can reach up to 150% of wage expenditures.
This also includes other expenses such as;
Severance pay if the churned employee works full-time, tax
Lower output levels due to gaps in the warehouse workforce 
Disruption on a number of warehouse processes, both outbound and inbound
Cost to open, advertise and fill in job vacancies 
Cost to re-train new workers and provide new equipment, uniforms and safety gear 
New workers start off less productive compared to your existing workforce, therefore you can expect an overall decline in productivity during the transition period. 
How can you minimize worker turnover for better warehouse efficiency?
There are a number of strategies that you can implement to start lowering the turnover rate in your warehouse. Here's a checklist for you to start with:  
1. Hire qualified staff by reviewing soft skills.  
Finding qualified staff is a challenge of its own-- but it is the necessary first step to gaining better worker retention. Apart from the hard skills needed on the job, we recommend to start considering softer skills such as communication, cooperation with others, time management, problem-solving skills and general attitude to find reliable employees that can perform well and continue to work with you for a longer period of time. 
2. Review candidate historical work information 
Evaluate the reliability of a worker by reviewing their past performance on similar jobs. By looking at their past employment records, including duration of employment- you can see if a candidate is likely to churn fast. 
Did you know? When you hire through Workmate's worker network- you will have access to real historical performance data for each worker, including employment history, attendance records, and ratings from past employers- AI-matched using our algorithm to your roster. 
3. Leverage a good employee referral program
A way to source reliable workers is through setting up a referral program where your workers can refer people they know in their network. This gives a better filter on who you hire, and referred workers could be more motivated to work, perform and retain. 
4. Be super specific in your job description
One of the top reasons why workers churn is a mismatch between their expectations and the actual conditions of the job. When you advertise vacancies, make sure to include all the necessary details on what you expect out of your workers for that specific role. Better alignment in this matter will result in better worker retention and productivity.
5. Give the right details on employment contract, benefits and compensation. 
Remember to be super transparent when you provide information pertaining to employment contracts, benefits and compensation. Avoid potential miscommunication that can lead to workers being disgruntled and churning. 
6. Ensure clear communication with workers especially with shift scheduling 
One of the biggest challenges with mobilizing a warehouse workforce is shift scheduling- if you are managing hundreds or thousands of workers across different warehouses, you can expect a lot of bottlenecks and human errors in shift assignment and communicating those schedules to the assigned workers. Other than causing shift no-shows, workers who miss out on your messages and show up to the wrong shifts can quickly become dissatisfied and resign. 
Did you know? Workmate's workforce management platform allows you to create hundreds of shift schedules in seconds, and automatically notifies your workers to confirm those shifts. Our system also reminds workers before their shift starts- increasing attendance rates and alignment in your entire team. 
7. Regularly train workers and supervisors to increase employee engagement
Conduct upskilling and development training programs with your workers to keep them engaged on the job. It is also important to train your on-ground supervisors and warehouse operations managers so they know and implement the best practices for managing and retaining workers. 
8. Have a robust time and attendance tracking system to pay workers the accurate amount and on time 
A common reason we found for worker turnover is due to the fact that errors in recorded timesheets cause workers to receive inaccurate payments, or receive the payments late due to delays in reconciliation. In order to retain your workforce, make sure you set up a robust time tracking system that directly feeds into your payroll with accuracy. 
Did you know? With Workmate, your workers and supervisors clock-in and out using fast and secure QR system-- this means better accuracy down to the seconds, even if your worker is late or is working overtime. Recorded attendances go straight into timesheets you can review and approve in bulk, saving hours of reconciliation time, and workers get paid the right amount quicker, too.  
9. Do a regular audit of workforce performance to see areas for improvement 
Start tracking performance metrics such as shift attendance and worker turnover rate across your different locations to get a better understanding of problems you may want to address. By tracking retention rate over time, you can immediately identify problematic locations and quickly take action to optimize. 
10. Collect regular feedback from your workers to spot issues early on 
The saying "Prevention is better than the cure" holds true for reducing worker turnover, too. Start to develop a regular feedback loop between your workers, supervisors, and HR team, so you can understand how workers are feeling about their jobs and know what to focus on in order to retain them. 
Did you know? Workmate's analytics dashboard lets you track worker churn across your locations over time, as well as reasons for churning too. This lets you zero down on the real causes behind worker turnover. Furthermore, we ask workers to rate each shift, giving you real-time valuable feedback you can use to make the necessary changes in order to keep workers happy and productive. 
Keen to learn more strategies on how to improve worker retention in your warehouse? Download our free e-book here!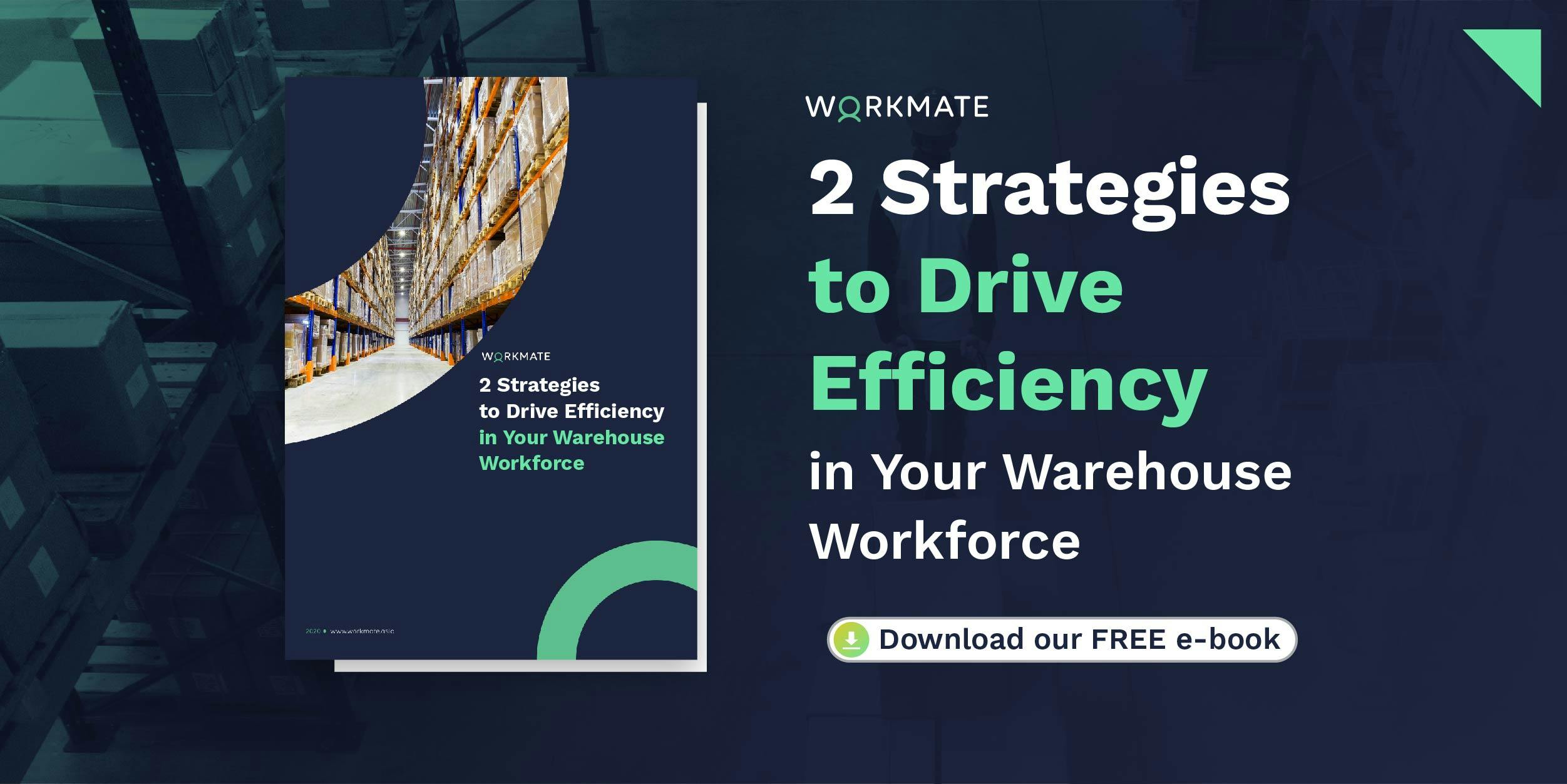 How can you start implementing all of these strategies?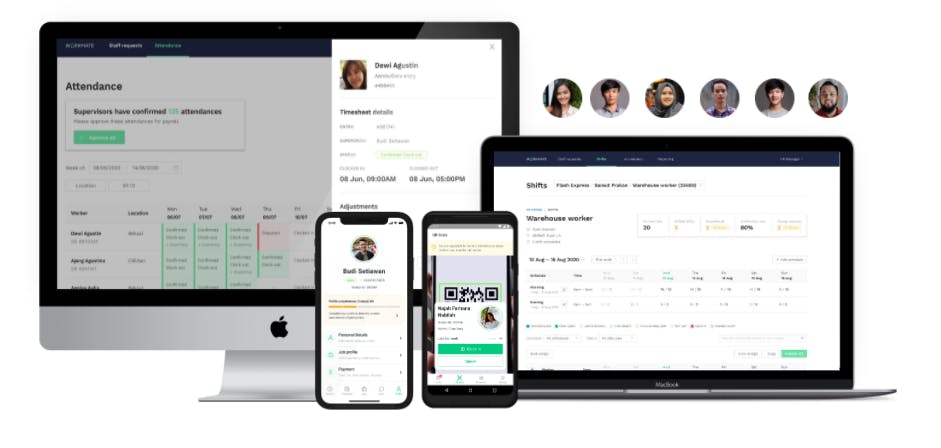 Workmate is your end to end solution to manage your blue collar workforce more efficiently, while reducing worker turnover and increasing productivity in your warehouse.
Our workforce management platform automates processes like shift management, time and attendance tracking, timesheets approval and payroll-- reducing human errors, time and effort.
All this will help you achieve your business targets and maintain healthy worker retention in your warehouses. You can also use our real-time analytics dashboards to track worker retention, performance and identify areas for improvement in the click of a button. 
If you do need to fill workforce gaps, Workmate's fully integrated worker network is connected to 50,000+ pre-vetted workers, with rich historical data to help you find the best worker for your needs.
Our powerful algorithm processes 50+ data points across worker behaviour, past employment history, and ratings provided by previous supervisors to ensure you find qualified staff that have a higher chance of retaining and performing above standards. 
Start upgrading your workforce management with Workmate. Book a free consultation with our team here.
Subscribe to our Blog
We will send you updates on new, relevant articles that can help your business!