Today we announced a new strategic partnership with RLC Recruitment, the leading technical recruitment agency in Thailand. Through this partnership, we hope to be able to extend our automated workforce management platform to more customers in the blue-collar industries and maximize the value we provide to clients in the region.
Since setting up their first office in Thailand back in 2012, RLC Recruitment has extensive experience in the manufacturing and logistics sector for recruitment, payroll, and outsourcing services. As one of the world's largest alliances of executive search specialists, RLC Recruitment has an extensive global database of candidates and search channels that help clients overcome the challenges associated with doing business in South East Asia.  "We are thrilled to partner with RLC to further support their large client network in the region. RLC has had extensive experience in the manufacturing and logistics ecosystem, with customers whom we believe can truly benefit from our workforce management platform," said Martin Sorensen, CEO of Workmate Thailand.
As a result of this partnership, RLC Recruitment clients will now have access to the Workmate platform to automate all end-to-end processes to manage their workforce. Workmate provides businesses with full visibility into their entire workforce through automating hiring, onboarding, scheduling, attendance, and performance reporting processes in one seamless system, while leveraging a qualified network of 50,000+ pre-vetted workers to support recruitment needs. Using real-time performance data, we equip businesses with the right tools to not only track but also optimize worker behaviour and have helped over 200 enterprise customers in the logistics, warehousing, F&B, and events sectors increase worker retention and productivity.
Clients can now have visibility into their entire workforce across multiple locations and positions, powered by automated workforce management, smart scheduling features and data-driven hiring. "Joining forces with Workmate is the right move for our growth, not only for their technology that optimizes a lot of manual workforce management processes- but also because of their integrated network of blue-collar staff. This closes the missing gap that our clients need in order to really maximize productivity in their day-to-day operations," commented Richard Jackson, Executive Director and Co-Founder of RLC Recruitment.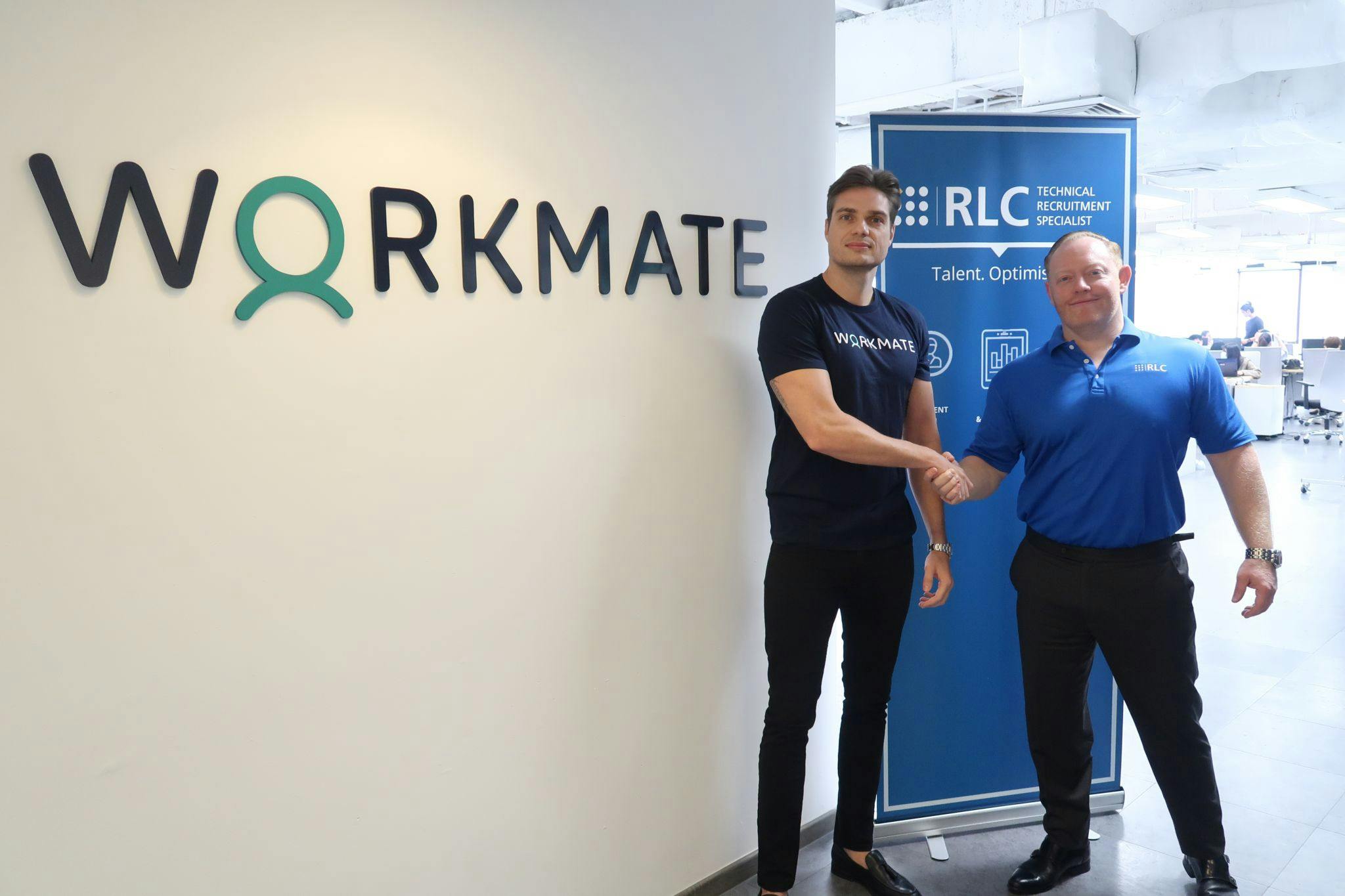 Subscribe to our Blog
We will send you updates on new, relevant articles that can help your business!