Hiring Solutions
Best all-in-one hiring tool you never had
When it comes to hiring frontline workers, you don't have to tolerate bad hires. Whether you're looking for a few F&B staff or dozens of warehouse workers, get both speed and confidence without the effort.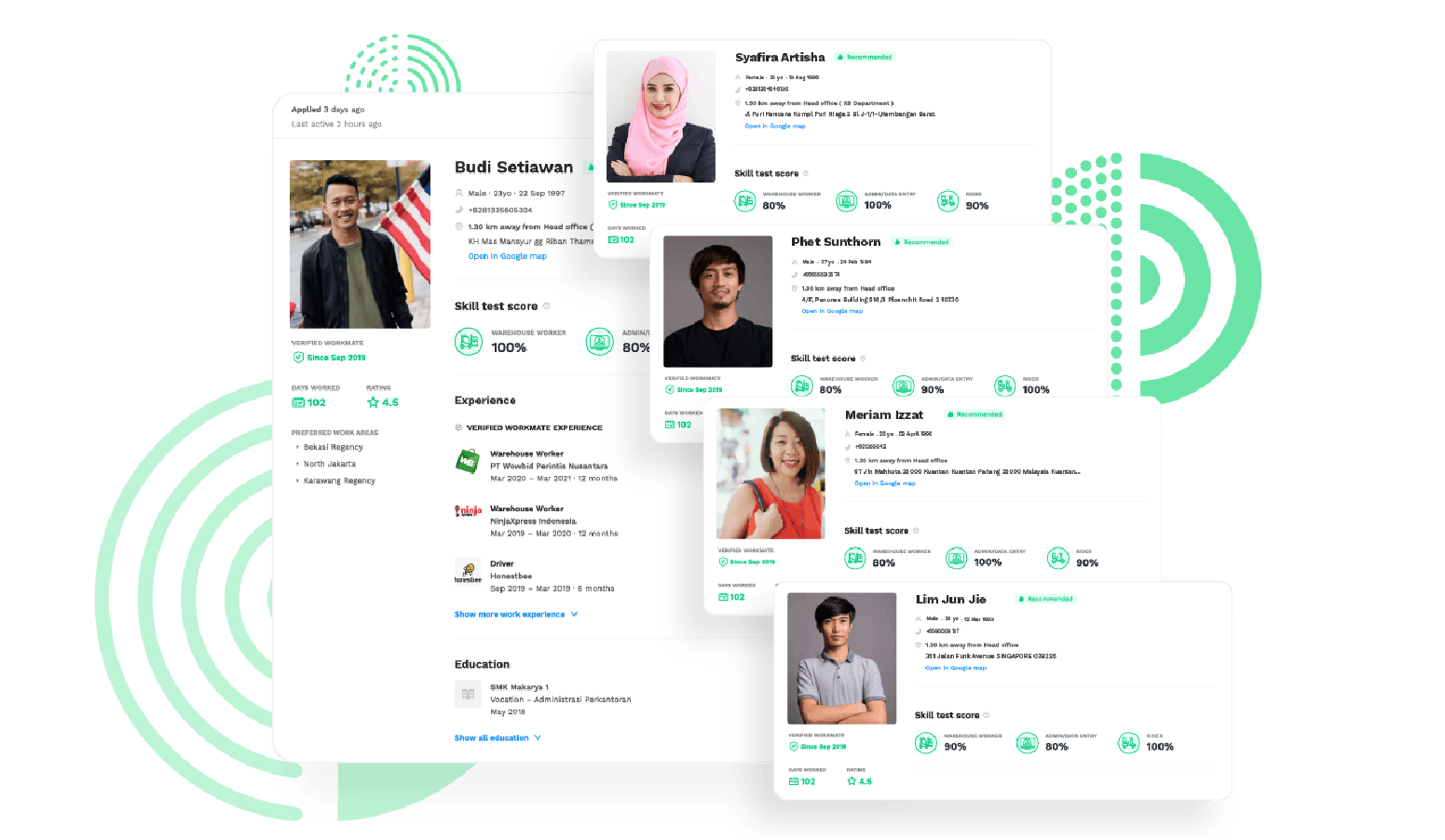 Discover how Workmate helps you hire faster, better, smarter
Instant chats.
Keep your personal data personal and forget about adding new contacts. Coordinate interviews in real-time, broadcast group updates with integrated chats. Toggle to mute replies for inactive conversations.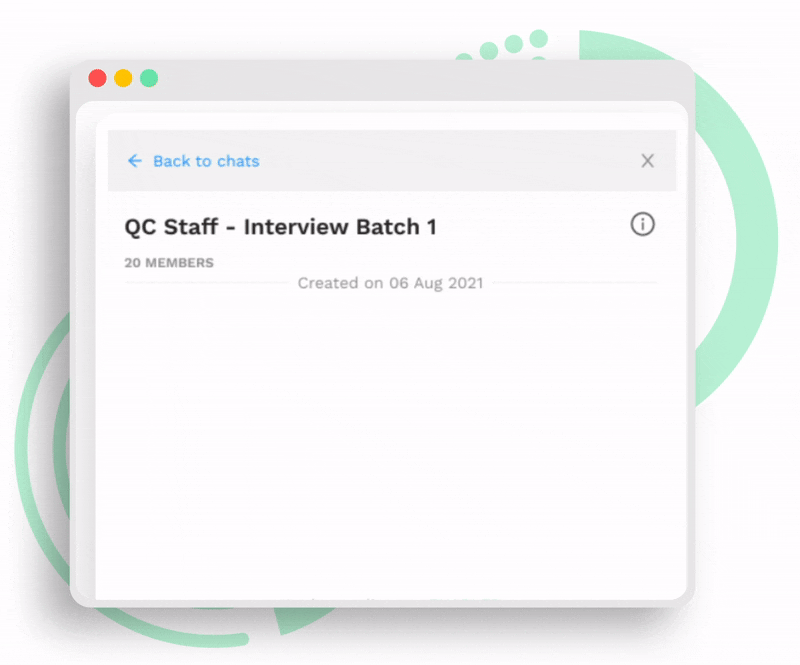 Data-driven candidate matching.
We crunch data from over 100,000 worker insights to recommend candidates based on location, past experience, reliability and skills. We'll recommend top candidates based on fit, saving you hours spent on vetting.
One flat fee, unlimited job posts.
No complicated pricing models, just a single monthly subscription for Workmate's Hiring Platform. Get unlimited job posts and full access Workmate's database of worker insights, helping you reach thousands of suitable candidates and simplify candidate sourcing within clicks.
Need an extra hand? We've got you covered.
Looking to outsource hiring? Our Enterprise solutions give you dedicated operational support to take care of end-to-end hiring needs at 30% lower fees than traditional solutions.
Request for quote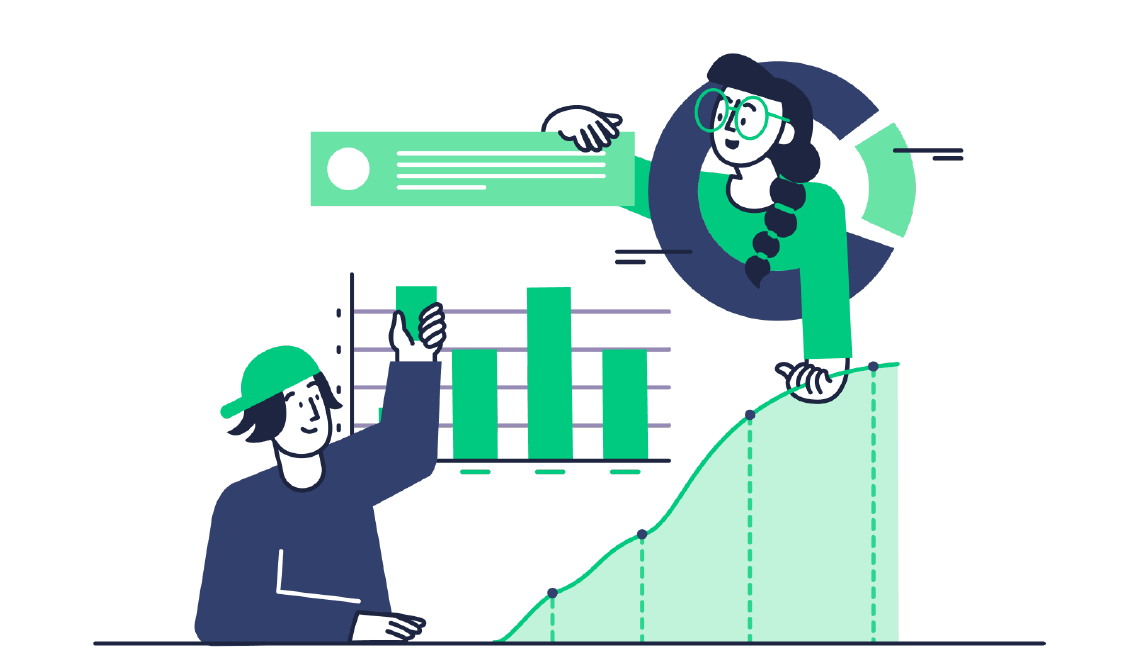 Seamlessly transition from hiring to hired.
Onboard your workforce on Workmate to start assigning shifts and tracking attendance. Seamlessly manage your workforce with the Supervisor app, and Worker app.
Discover Workforce Management Tools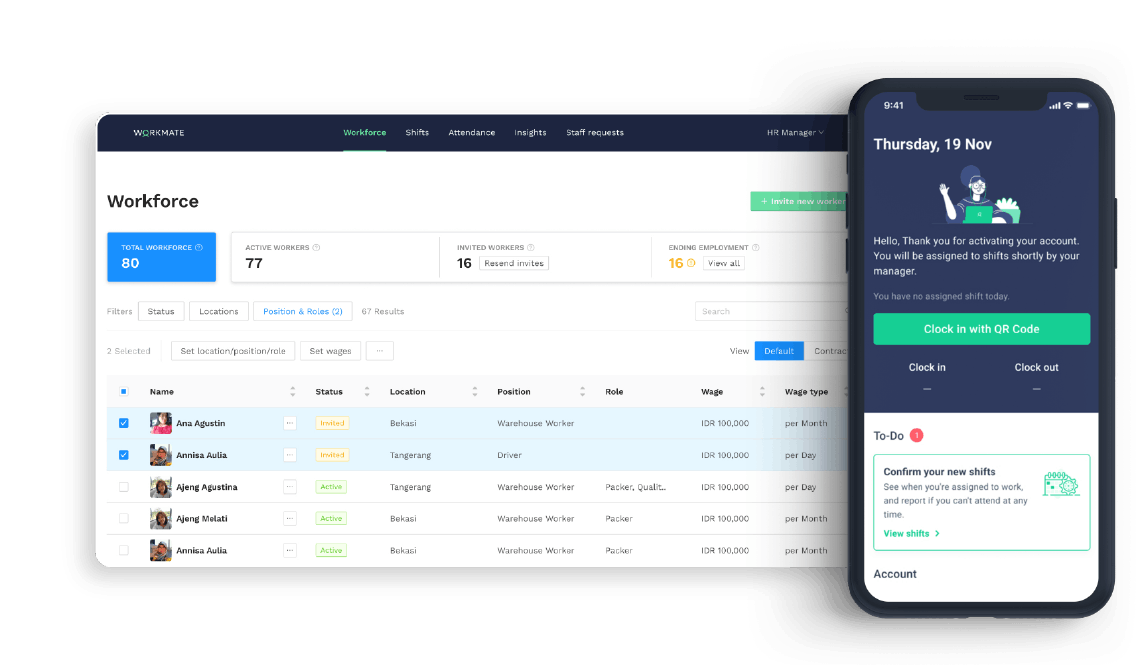 Digitally enabled manpower and workforce solutions
Whether you're looking for a self-service or managed services solution, we're here to help. Find out how Workmate can cater to your manpower and workforce management needs.