2 Strategies to Drive Efficiency in Your Warehouse Workforce
Our free e-book is created to help you achieve better efficiency in your warehouse workforce. Download now to learn more about the top challenges faced by the warehouse and logistics sector in 2020, and the strategies you can implement in your workforce management to optimize productivity while lowering costs.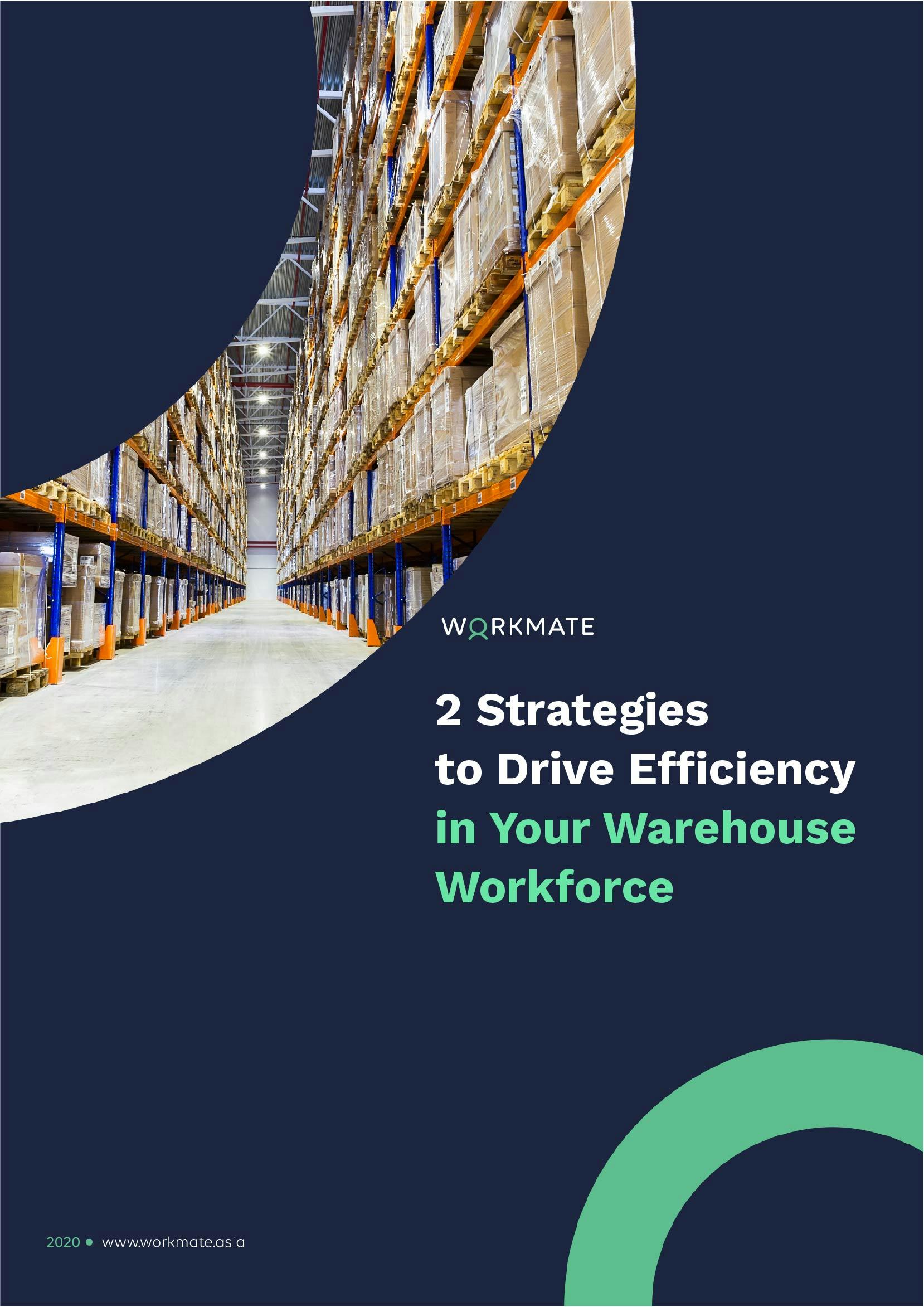 What's included in this e-book?
Read our guide on how to build a more efficient workforce management strategy and find the right digitized solution to support overall warehouse productivity.
Latest trends in warehouse and logistics sector, including the impact of COVID-19 on warehouse operations

Challenges and strategies to hire and retain a productive workforce

Using workforce management technology to improve warehouse efficiency
Download E-book: 2 Strategies to Drive Efficiency in Your Warehouse Workforce