Mobilize your entire workforce in just a few clicks.
Achieve better performance from your workforce with the help of powerful automation tools that make employee scheduling, communication, time & attendance tracking and reporting accurate and seamless.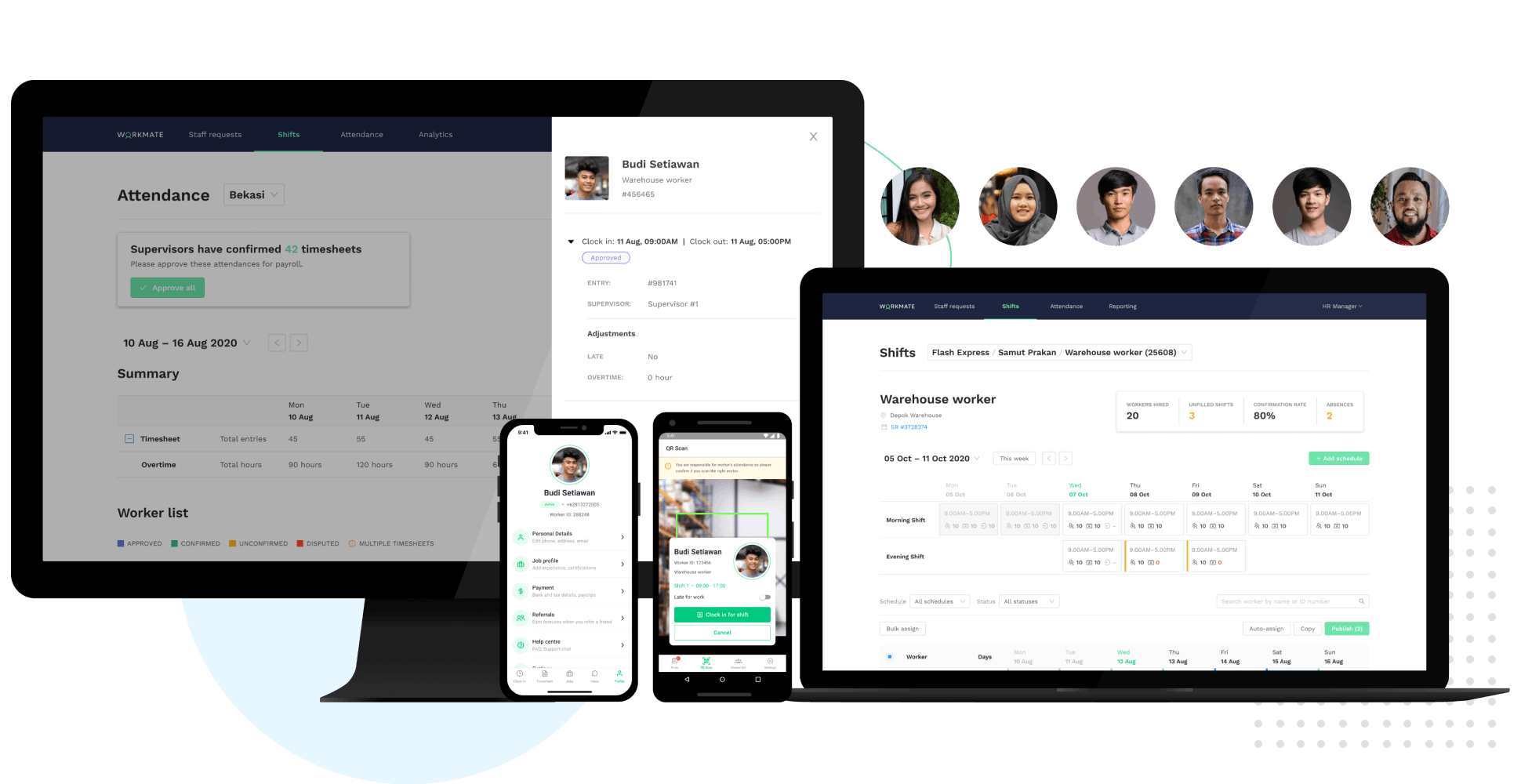 Try our workforce management platform today!
Create a free account to start managing your workforce, or ask one of our experienced success managers for a free, no obligation demo!