Worker Network
Need more hands on deck? We've got you covered.
Hire directly from our fully integrated network of pre-vetted workers, ready to fill any gaps in your workforce. Workmate AI algorithm processes historical performance data to recommend the best worker for you.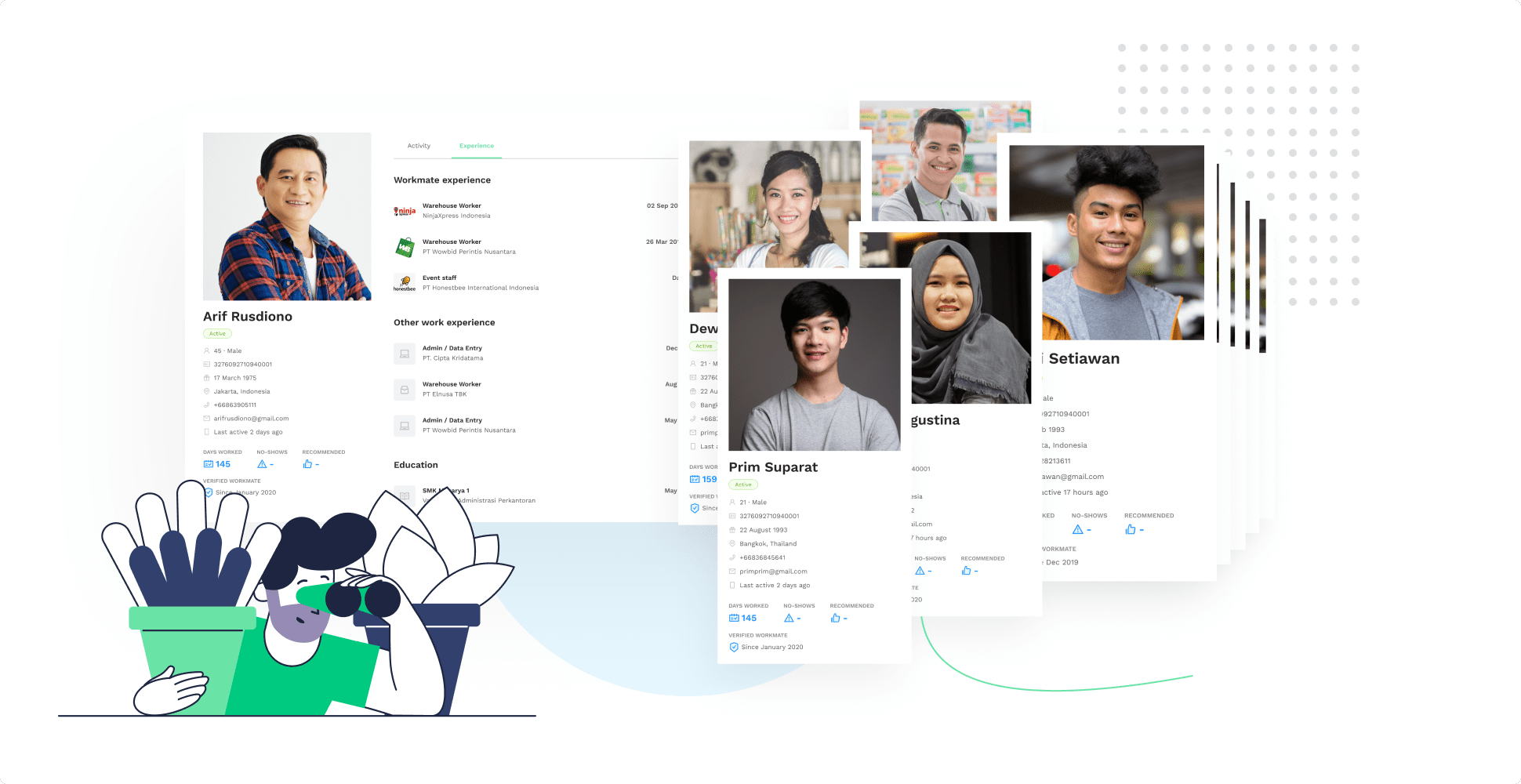 Discover how Workmate can take your workforce management to the next level.
Hire the best from the rest.
Our powerful AI-algorithm crunches over 50 data points ranging from worker demographics, location, historical performance, and ratings from previous employers to match the most qualified worker to your job.
All of the vetting, none of the effort.
On top of the traditional vetting processes Workmate does for you, we also use custom skills tests to ensure top quality candidates for your job posting.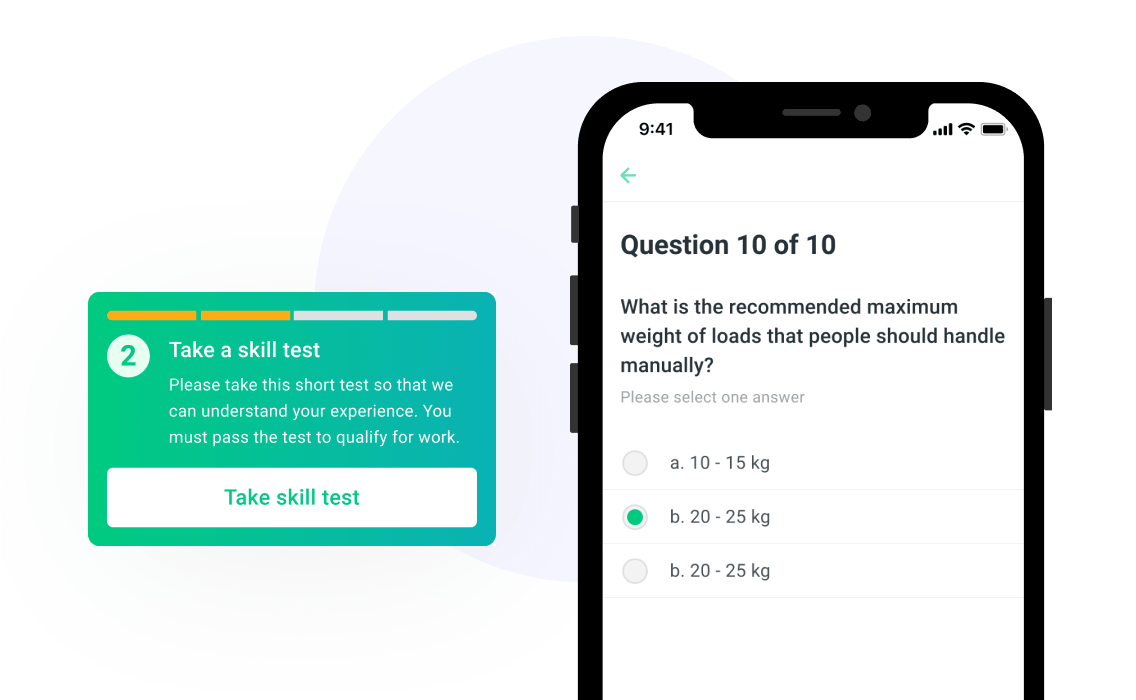 Fill workforce gaps- fast.
No need to waste time interviewing and reviewing applications! Create a job on the platform, assemble your team and onboard workers- all in a matter of hours.
Learn more about Workforce Management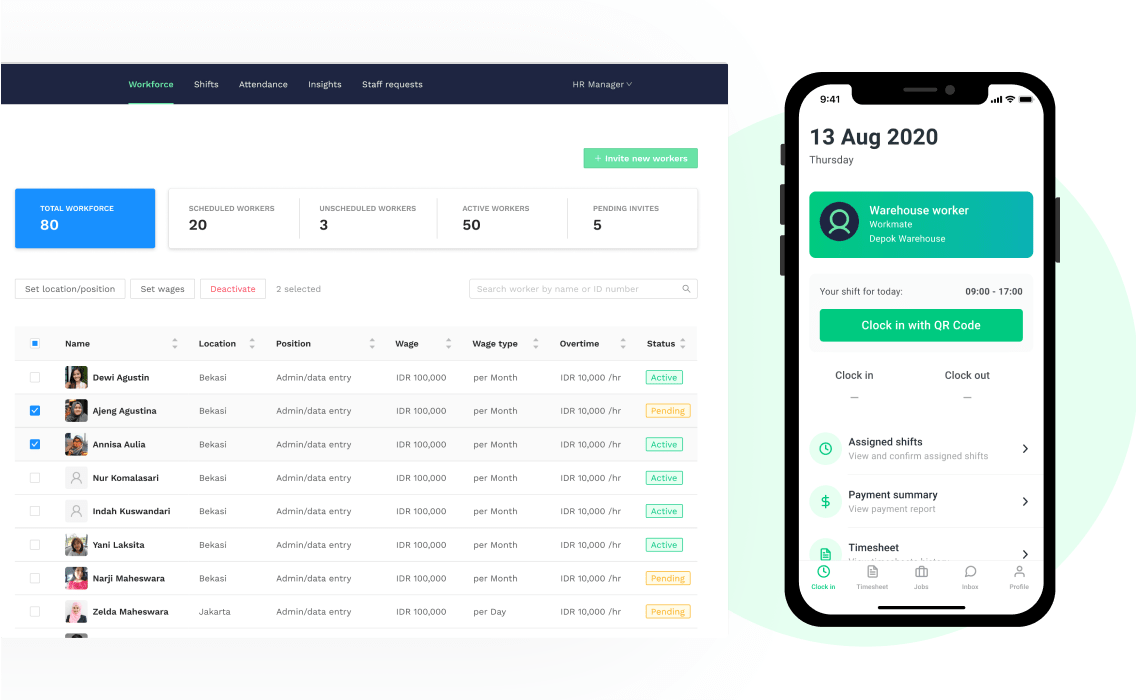 Up to 30% lower fees.
By sourcing additional workers on Workmate, you can save up to 30% on traditional hiring agency fees while improving worker reliability.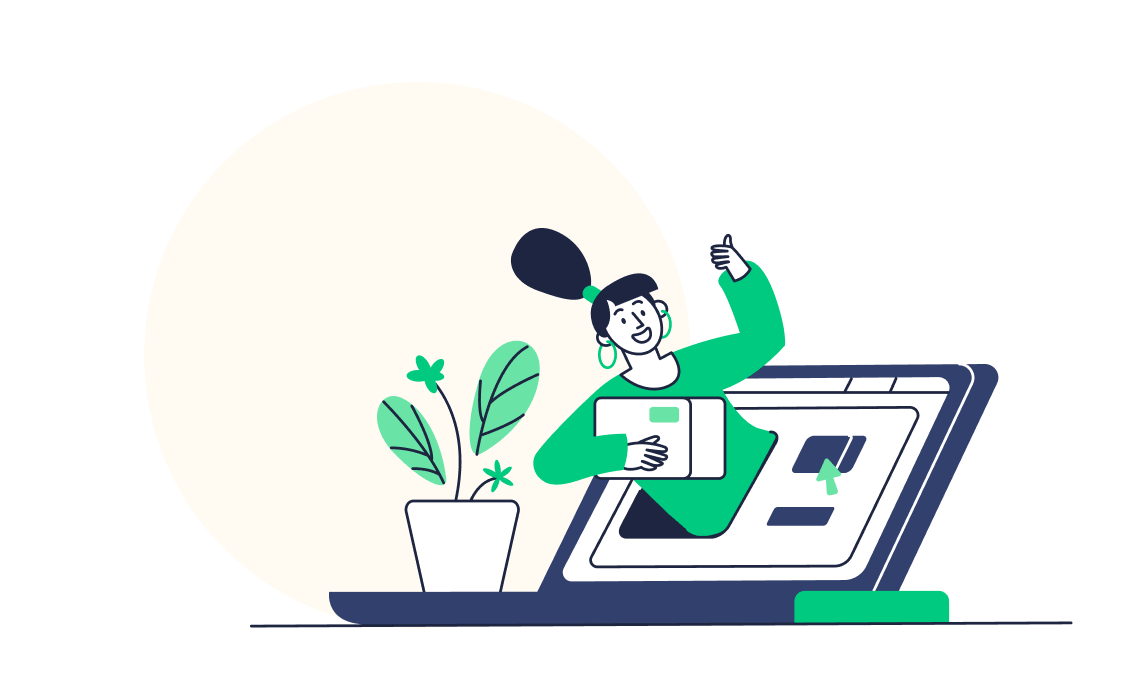 Try our workforce management platform today!
Book a free, no obligation consultation with our experienced success managers to kickstart your workforce management with Workmate.