Supervisor App
Stay connected with your on-ground supervisors.
Get real-time updates from your supervisors on location when they clock in, confirm attendances and rate workers through an integrated app.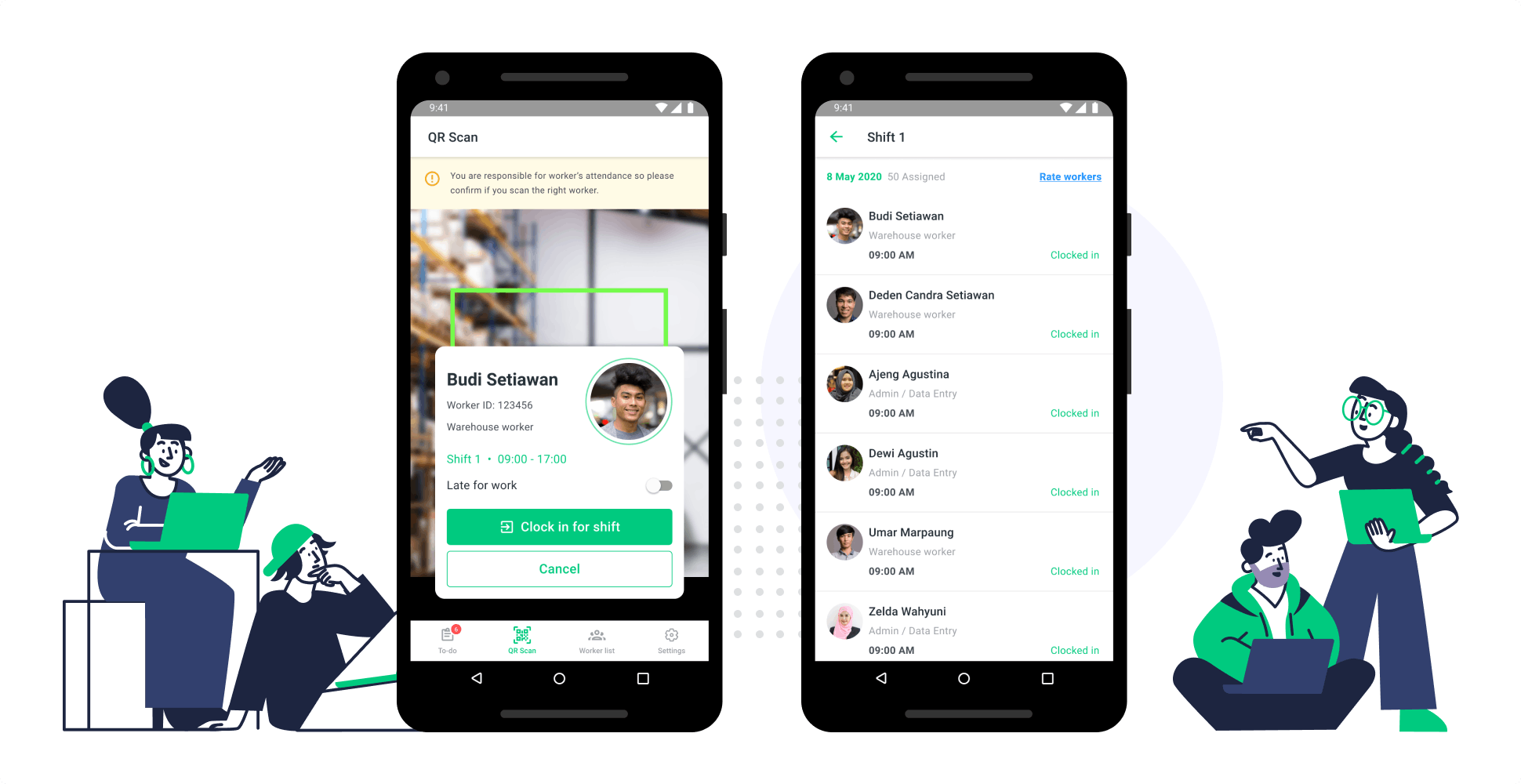 Discover how Workmate can take your workforce management to the next level.
Try our workforce management platform today!
Book a free, no obligation consultation with our experienced success managers to kickstart your workforce management with Workmate.