Worker App
Track and optimize worker behaviour through an integrated app.
Communicate seamlessly with your entire workforce. Workers confirm, clock-in and rate shifts all through the app. The platform collects worker behavioural data and uses it to send automated reminders, driving better performance.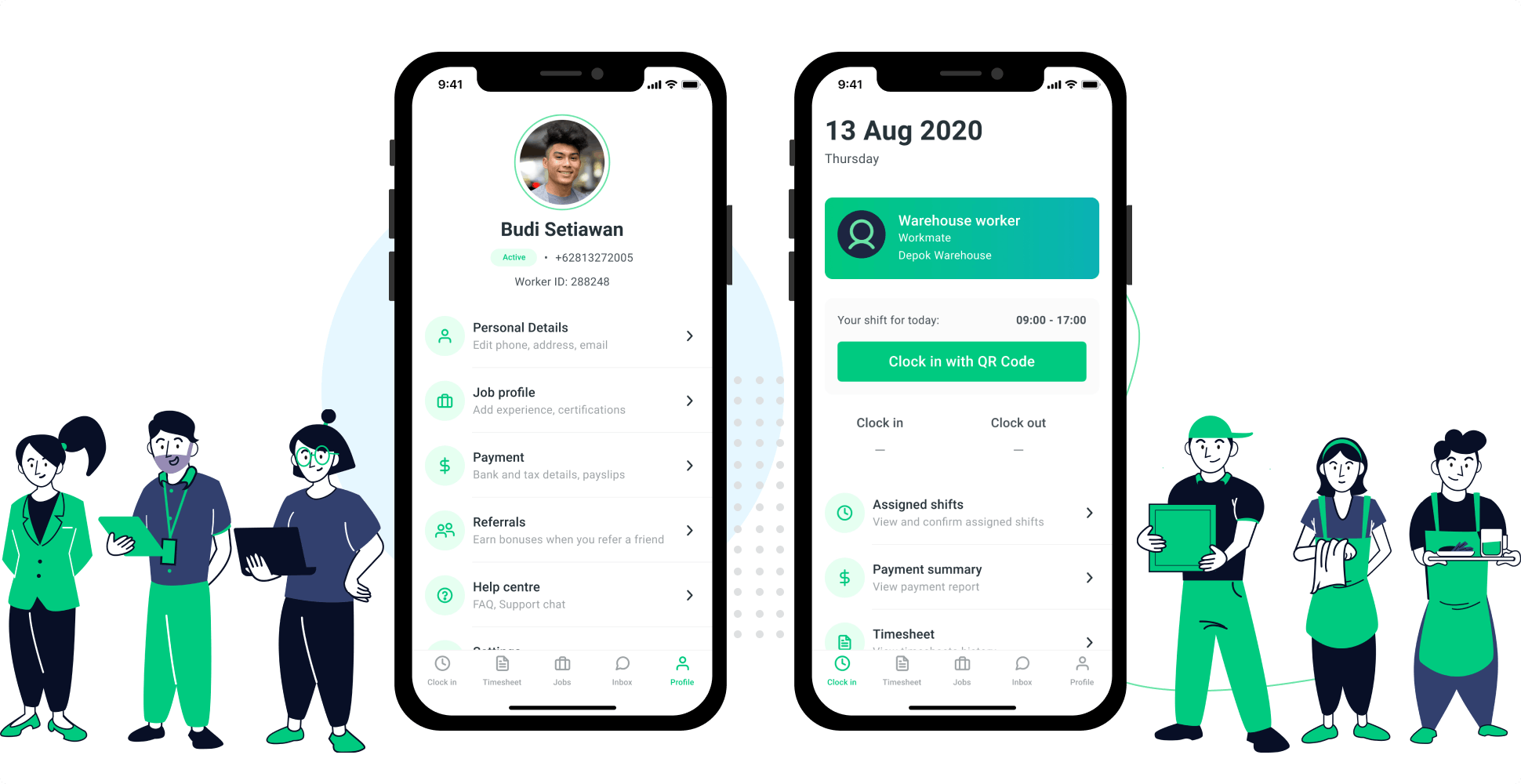 Discover how Workmate can take your workforce management to the next level.
Workers won't miss out on key information again.
Avoid shift no-shows caused by missed messages on Whatsapp groups. Send automated notifications to your assigned roster in real-time, so everyone is on the same page.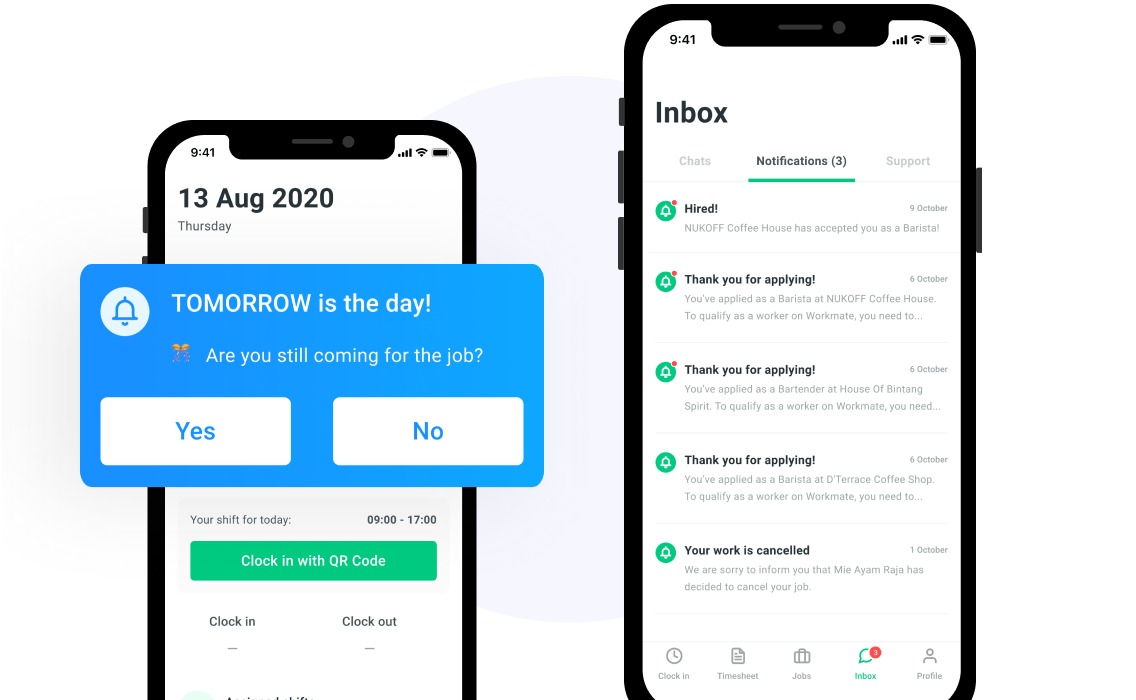 Full visibility, full transparency
Workers clock-in to their assigned shifts and see approved timesheets on their app, keeping all information crystal clear for everyone.
Learn more about Time & Attendance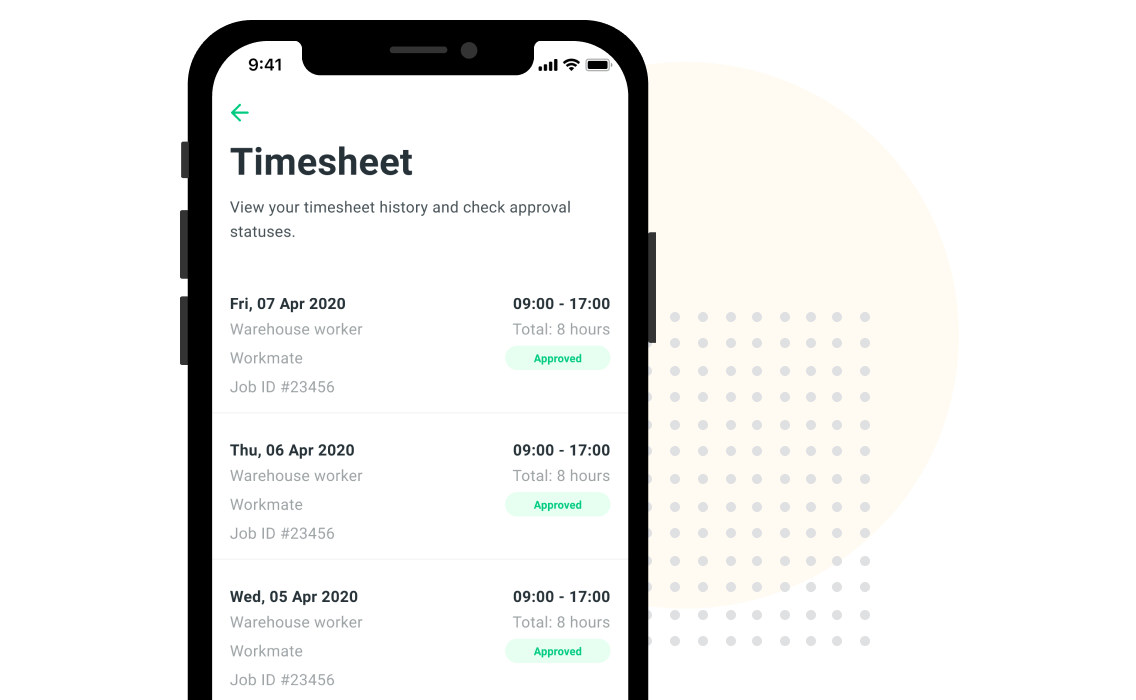 Get instant feedback and avoid worker churn.
After the end of each shift, workers can rate their experience and provide feedback on areas to improve. Giving you insights on how to maintain employee satisfaction and improve worker retention rates.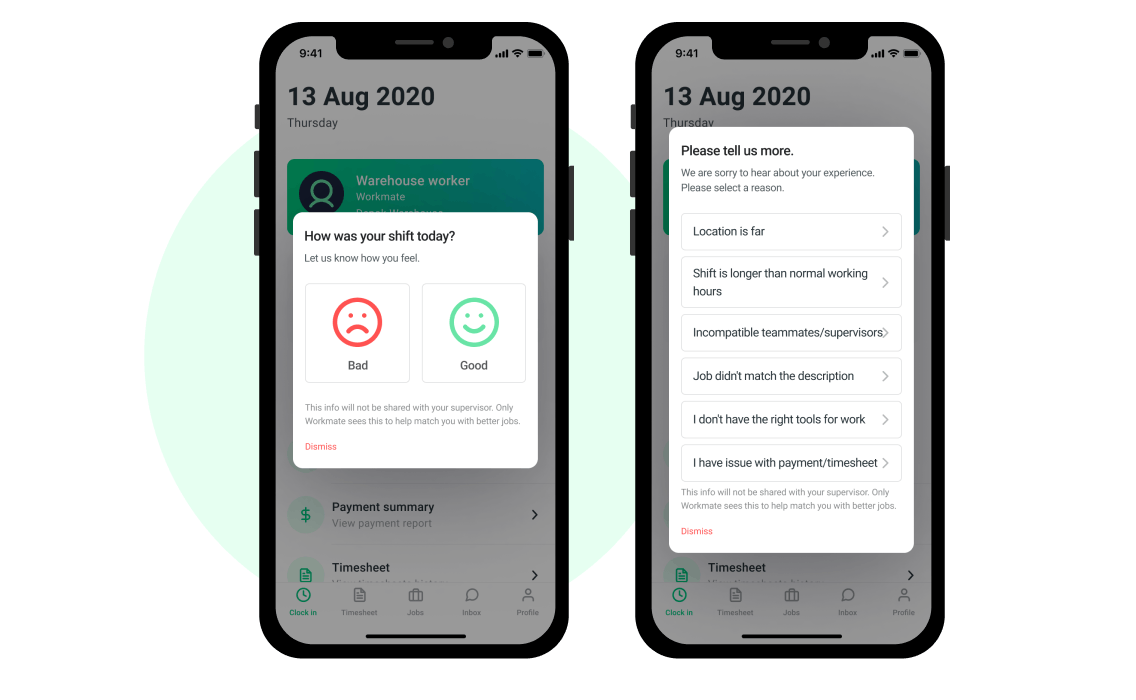 One-step onboarding process.
Workers can access step-by-step training videos and 24/7 support on the app, so onboarding workers on the Workmate platform is a total breeze.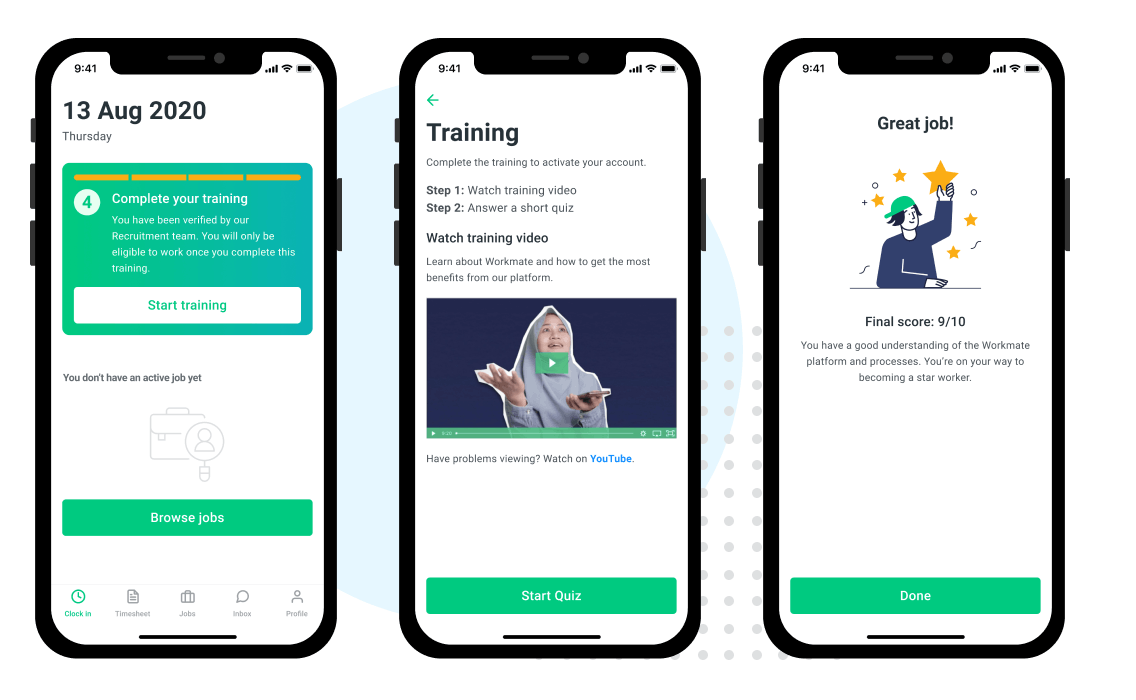 Try our workforce management platform today!
Book a free, no obligation consultation with our experienced success managers to kickstart your workforce management with Workmate.