Instant insights on how your workers are really performing.
Real-time dashboards to not only help you track, but drive better productivity in your workforce. Get the insights you need to improve performance and reduce worker churn.
Keep track of your entire workforce performance.
Check worker satisfaction, retention, and duration of employment in real time. Compare locations to identify problematic areas- fast.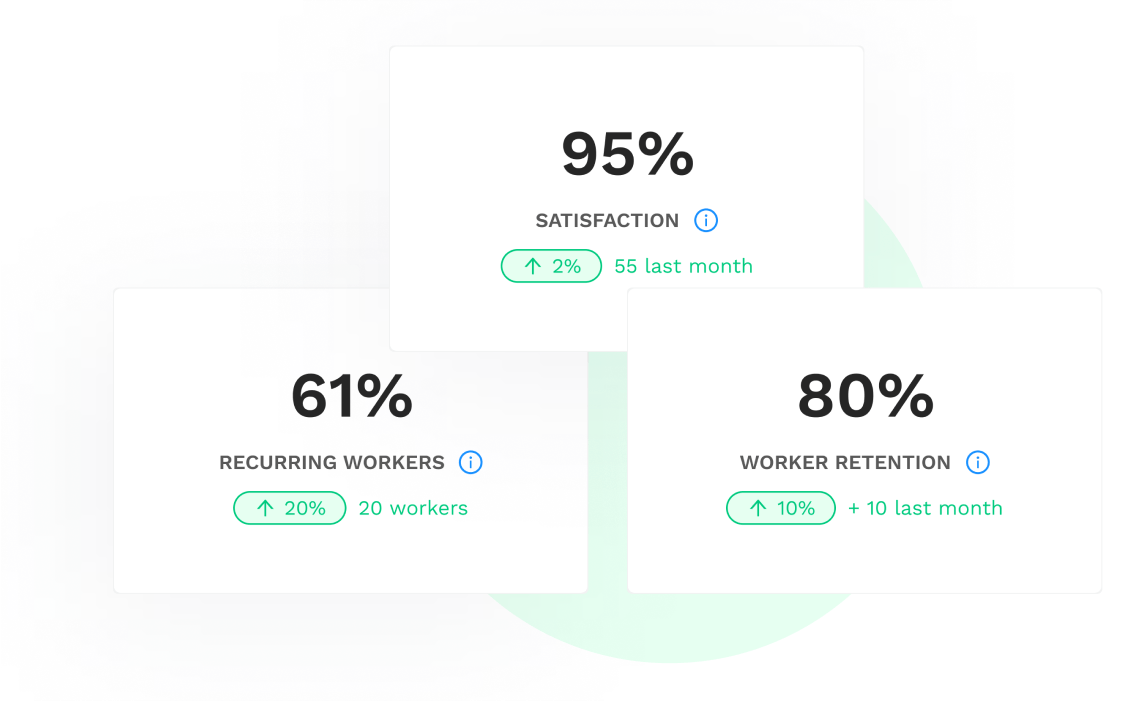 Insider tips on how to retain your workers.
Get access to feedback left by workers on reasons for churn or low shift ratings. Quickly identify what you need to improve in order to reduce employee attrition.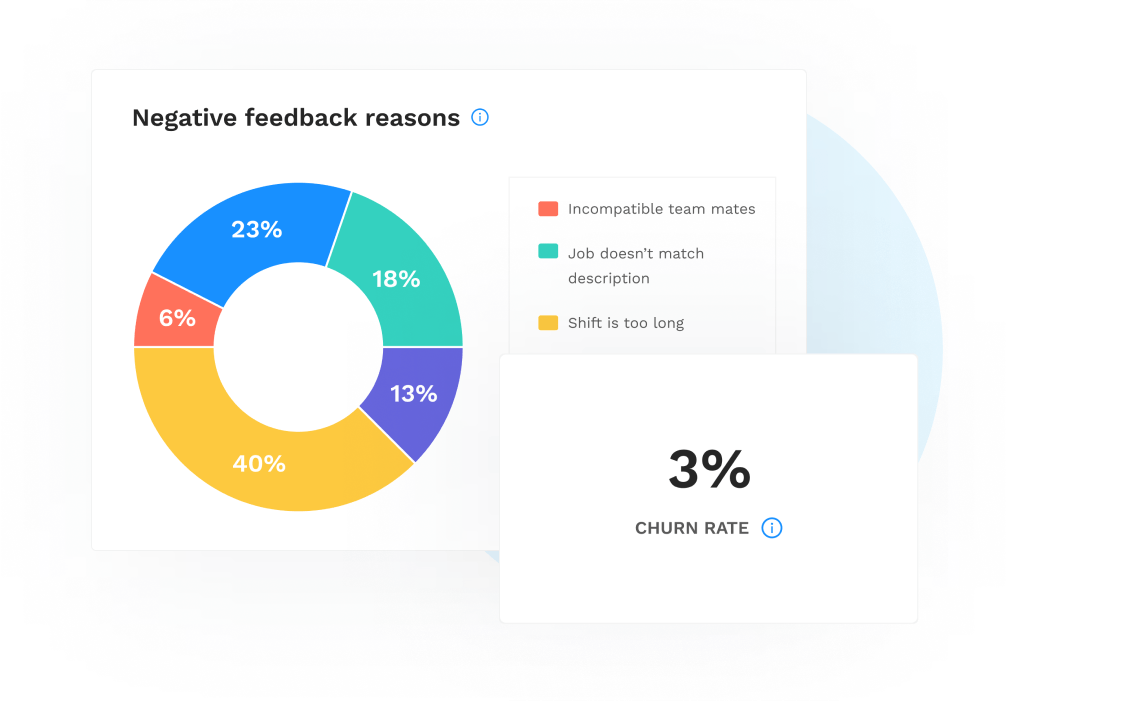 See who clocked in (or out) late.
Track how many workers started their shifts late, or worked overtime. Identify top performers in your workforce without needing to compile data from various sources.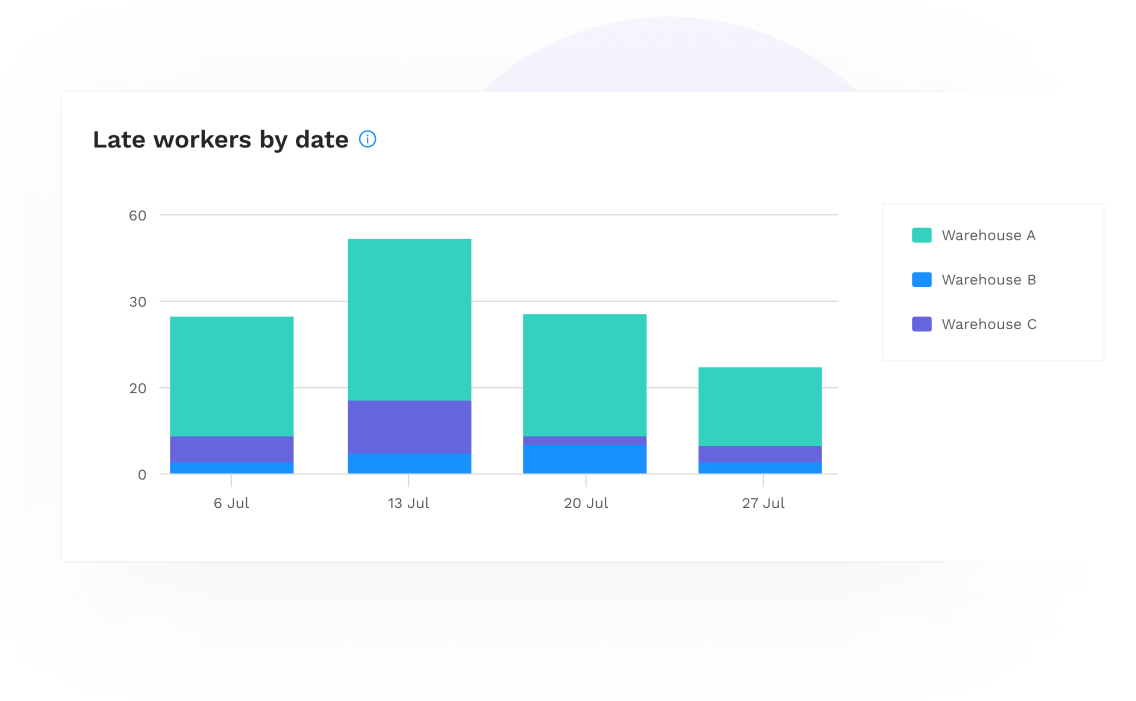 Real-time reports, reimagined.
Combine Performance Analytics with Expense Analytics and Fulfilment Analytics to get the full picture on how your workforce is really performing.
Learn More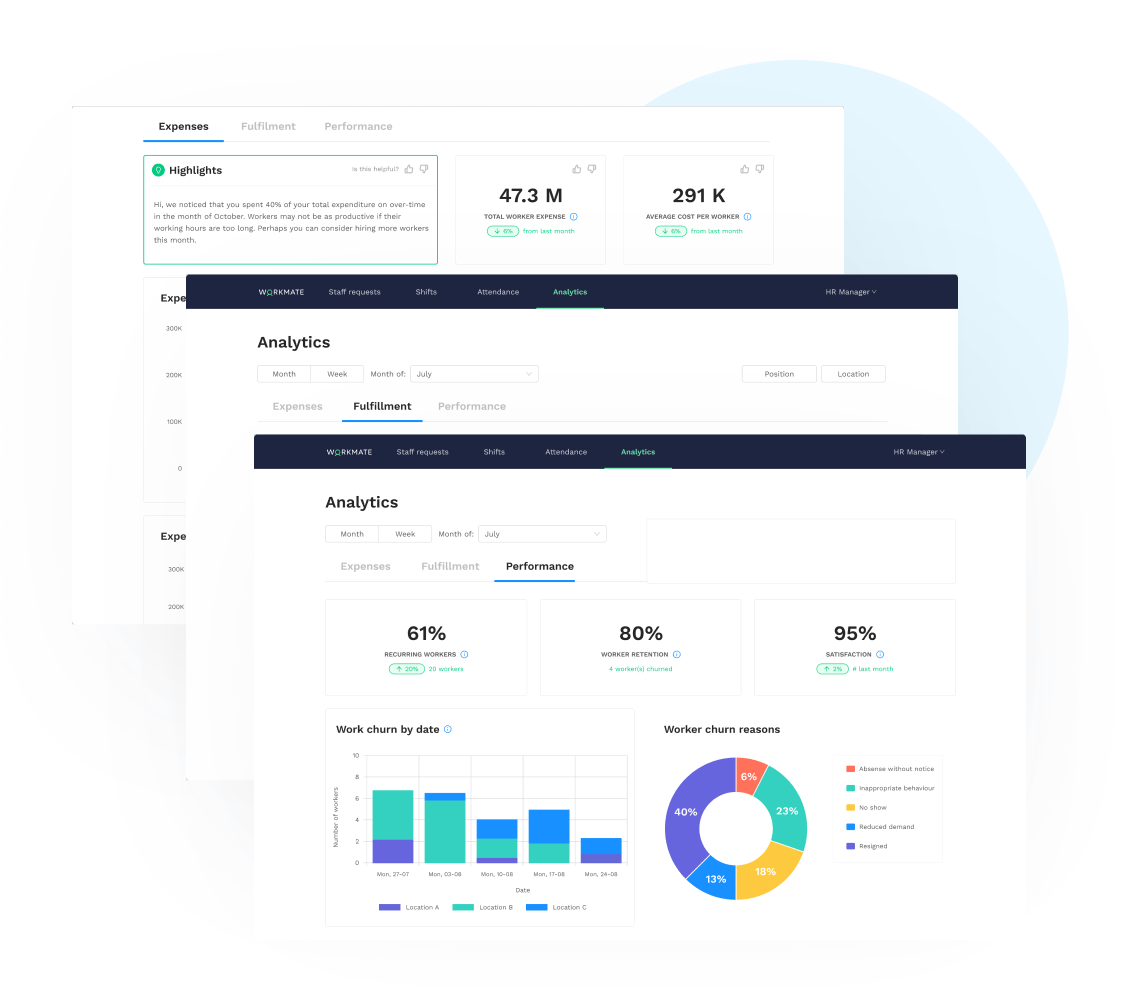 Post a Job for Free
Start hiring and managing your workforce today. Instantly create a business account to start your 30-day free trial. No obligation and no credit card required.