Workforce Management
Full control and visibility into your frontline workforce.
End-to-end workforce management platform that automates recruitment, shift scheduling, time and attendance tracking and workforce analytics to better your business productivity.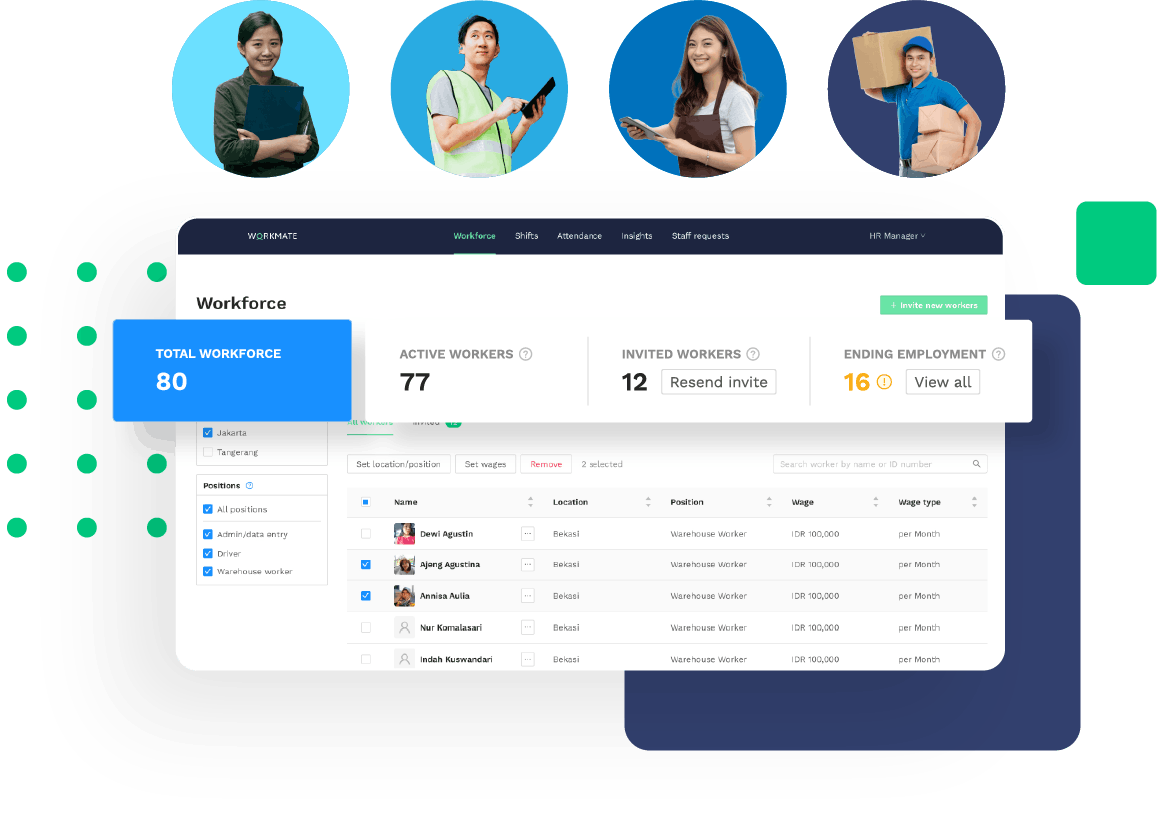 Streamline workforce management. Manage thousands of workers within clicks.
You're a step closer to full visibility of your workforce
Find out how Workmate can take workforce management of your non-executive workforce to the next level. Discover our data-driven recruitment, shift management, attendance tracking and reporting tools built just for your frontline workforce.