Workforce Management
Manage your entire workforce in one view.
One centralized platform gives you streamlined visibility on your manpower: full-time, temp and outsourced.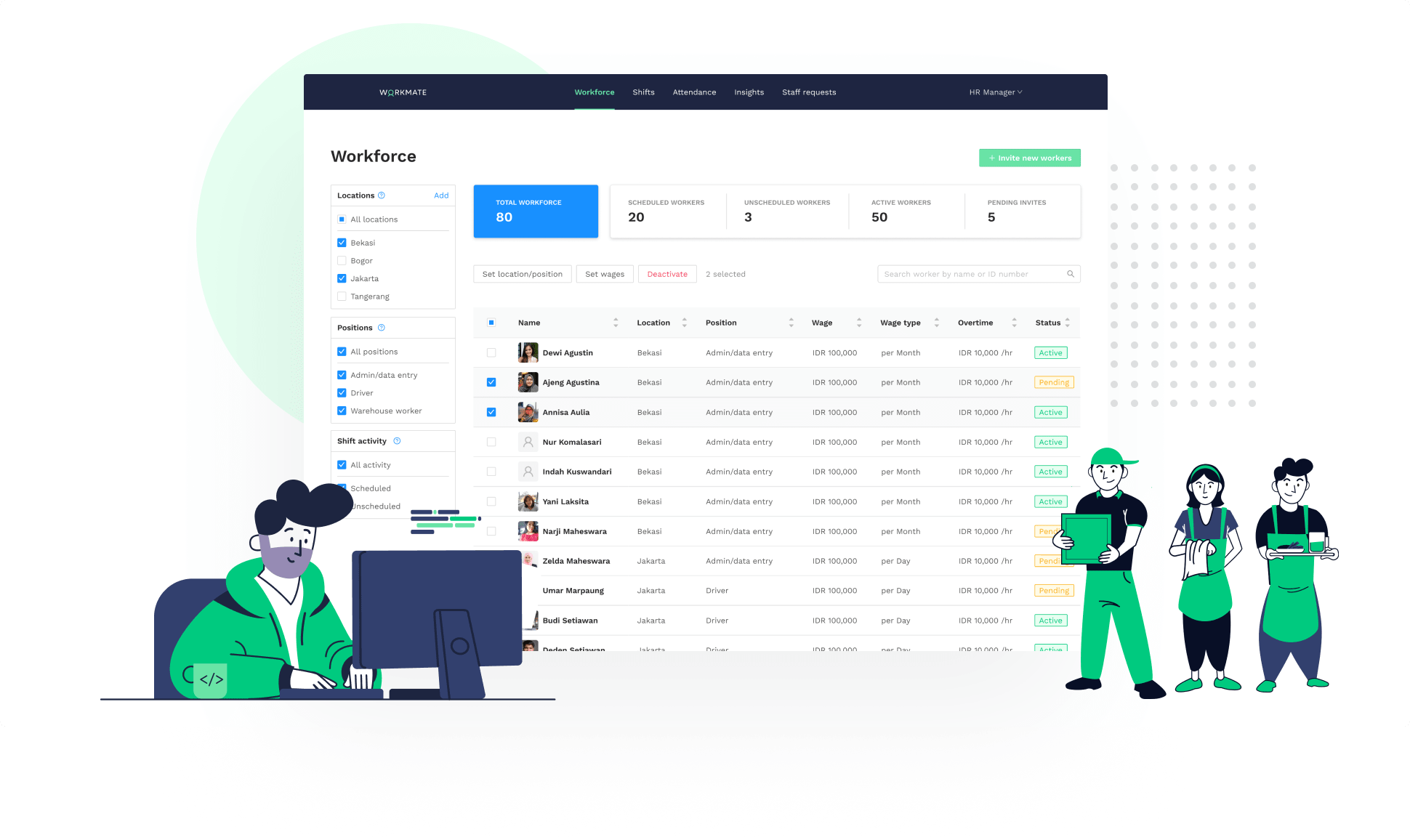 Discover how Workmate can take your workforce management to the next level.
Group workers however you like: by location, position or team.
With one click, see a list of your workers filtered by department, location and position. Get a quick overview and evaluate which location or position is over or understaffed.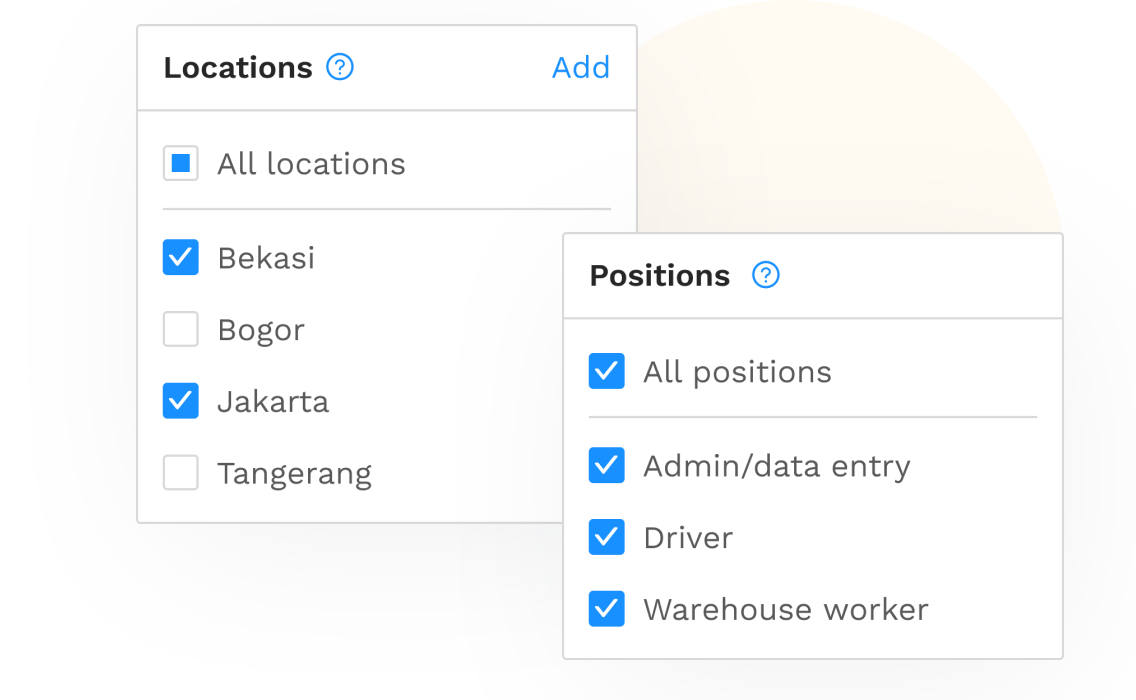 Connect your existing workforce, or recruit on Workmate.
Onboard your current full time, part time or outsourced workers on the Workmate platform in a few minutes. Fill any gaps in your workforce with our network of AI-matched, pre-vetted workers.
Learn more about Recruitment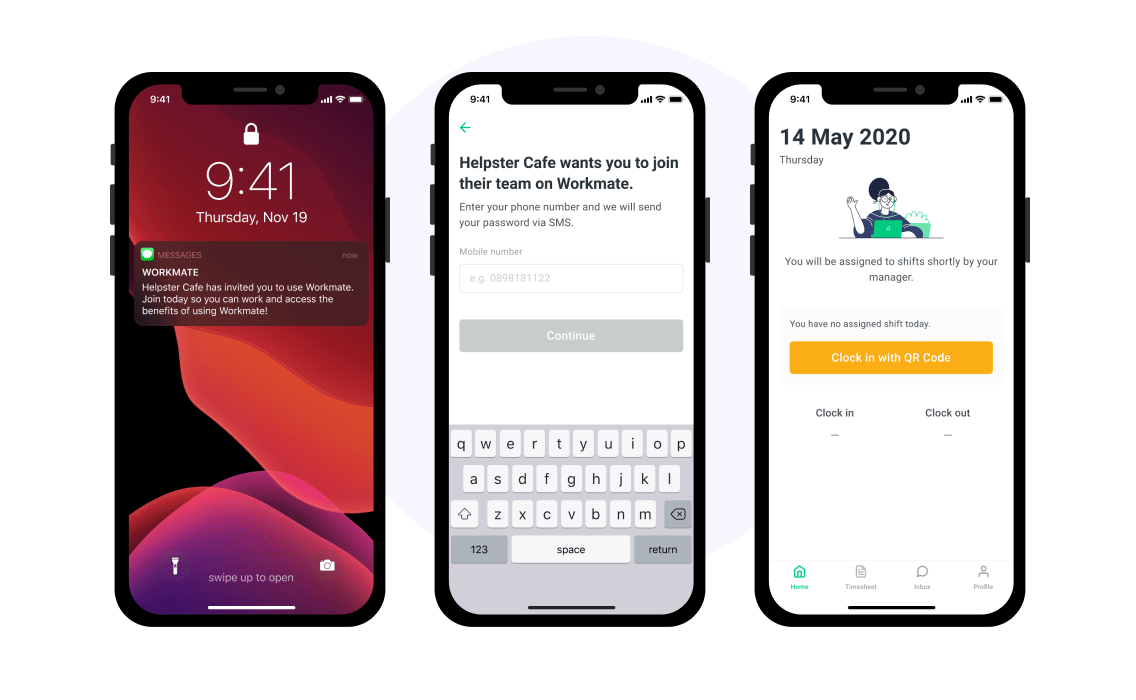 Manage all workers in one place, regardless of how you've hired them.
Consolidate all management in one platform and reduce the number of separate systems needed to organize your workforce.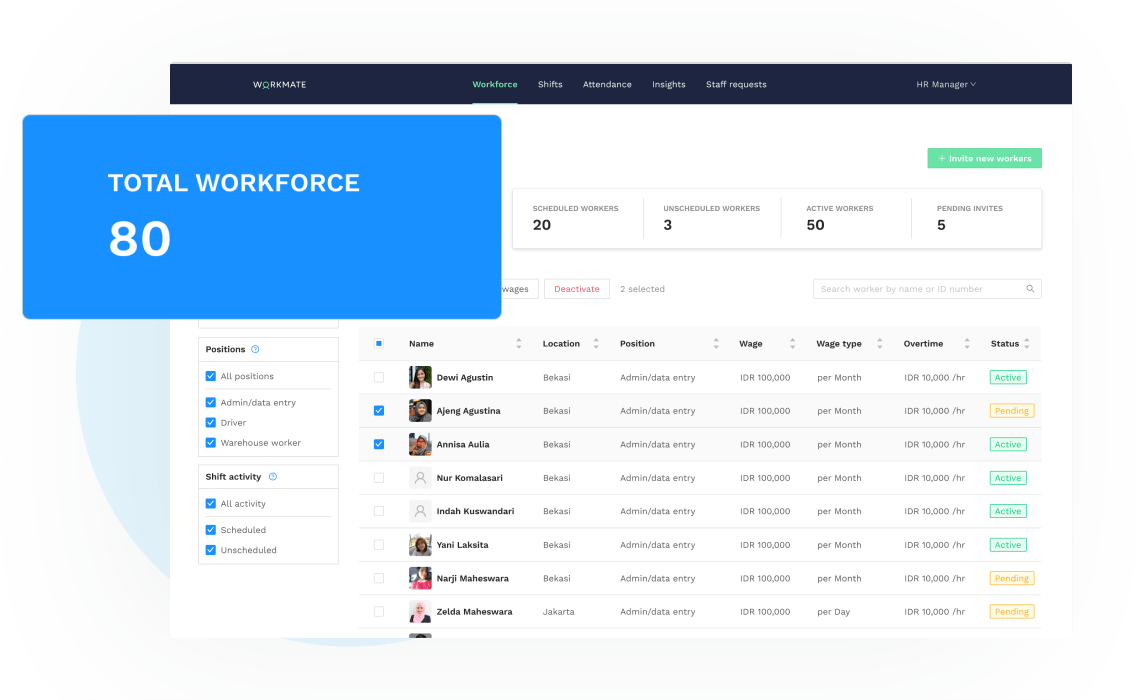 Assign workers to locations, positions, and shifts without hassle.
Save time from having to coordinate back and forth with workers, supervisors and outsourcing vendors when you assign on our workforce management platform.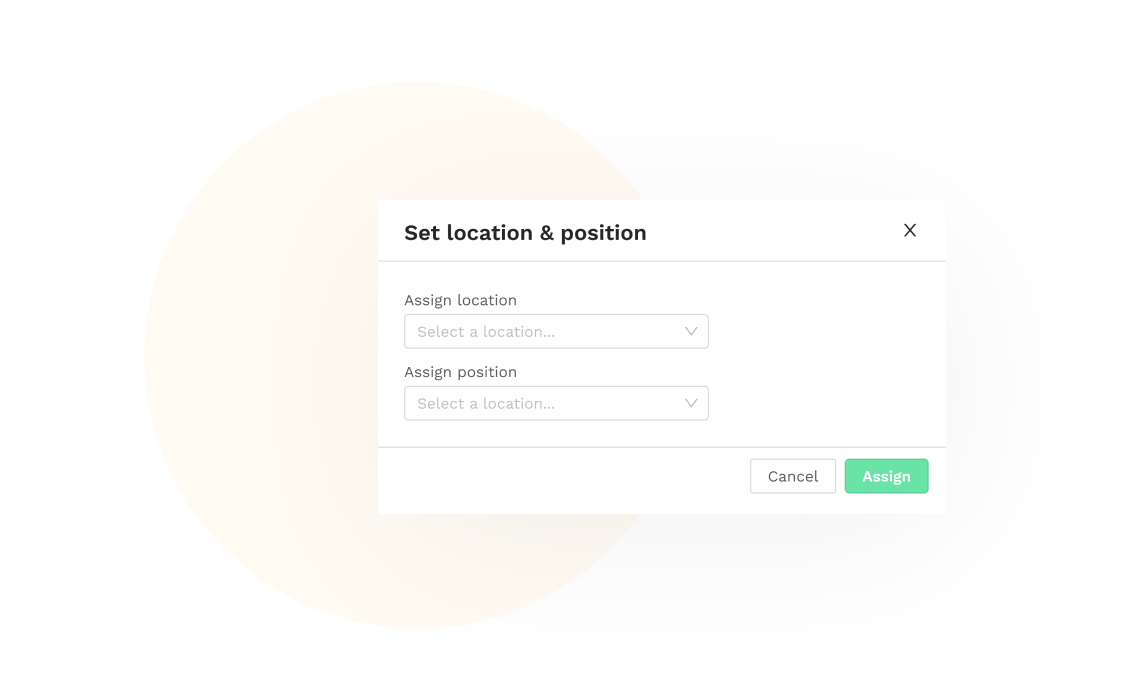 Post a Job for Free
Start hiring and managing your workforce today. Instantly create a business account to start your 30-day free trial. No obligation and no credit card required.