STAFFING SOLUTIONS
Delivering quality workers with confidence, fast.
We take staffing solutions further. Workmate's digital-first approach to non-executive staffing minimises human intervention and simplifies the recruitment processes. Discover how tech-enabled staffing can enhance hiring outcomes with speed and scale.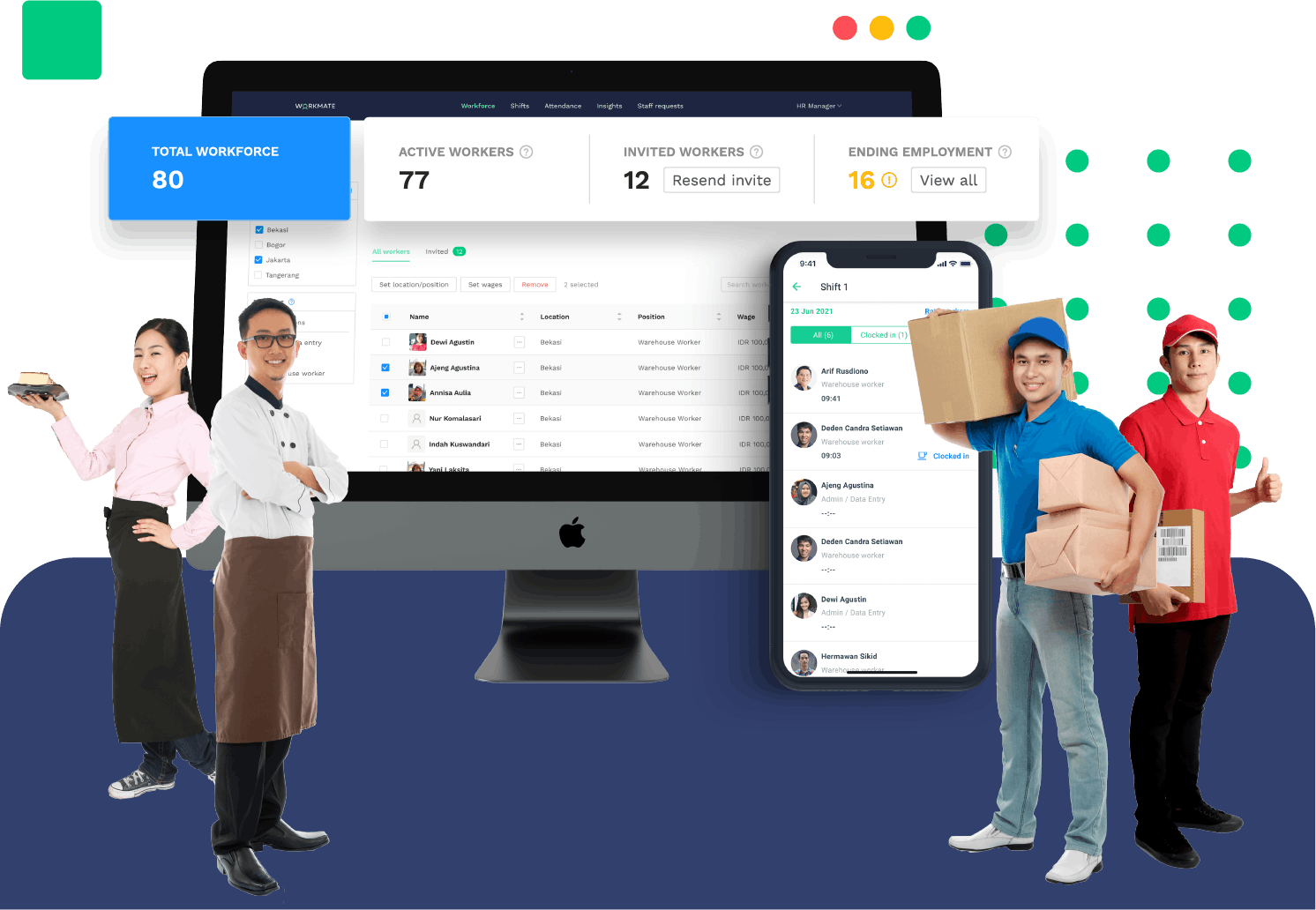 We're transforming the future of staffing
Discover how digitally-enabled staffing solutions can help your business
Staff up your workforce with less cost and effort. Find out how Workmate can cater to your manpower needs today.