Flexi work, great perks, built around you
Find frontline work you deserve. Workmate connects you to attractive jobs that suit your schedule, while supporting all the way in your work journey!
Why Workmate?
Work wherever, whenever
Work on your own terms, commit to as much or as little as you want. We've got one-off gigs, part-time and full time jobs. You pick the company, location and shift, and switch them up based on your preferences.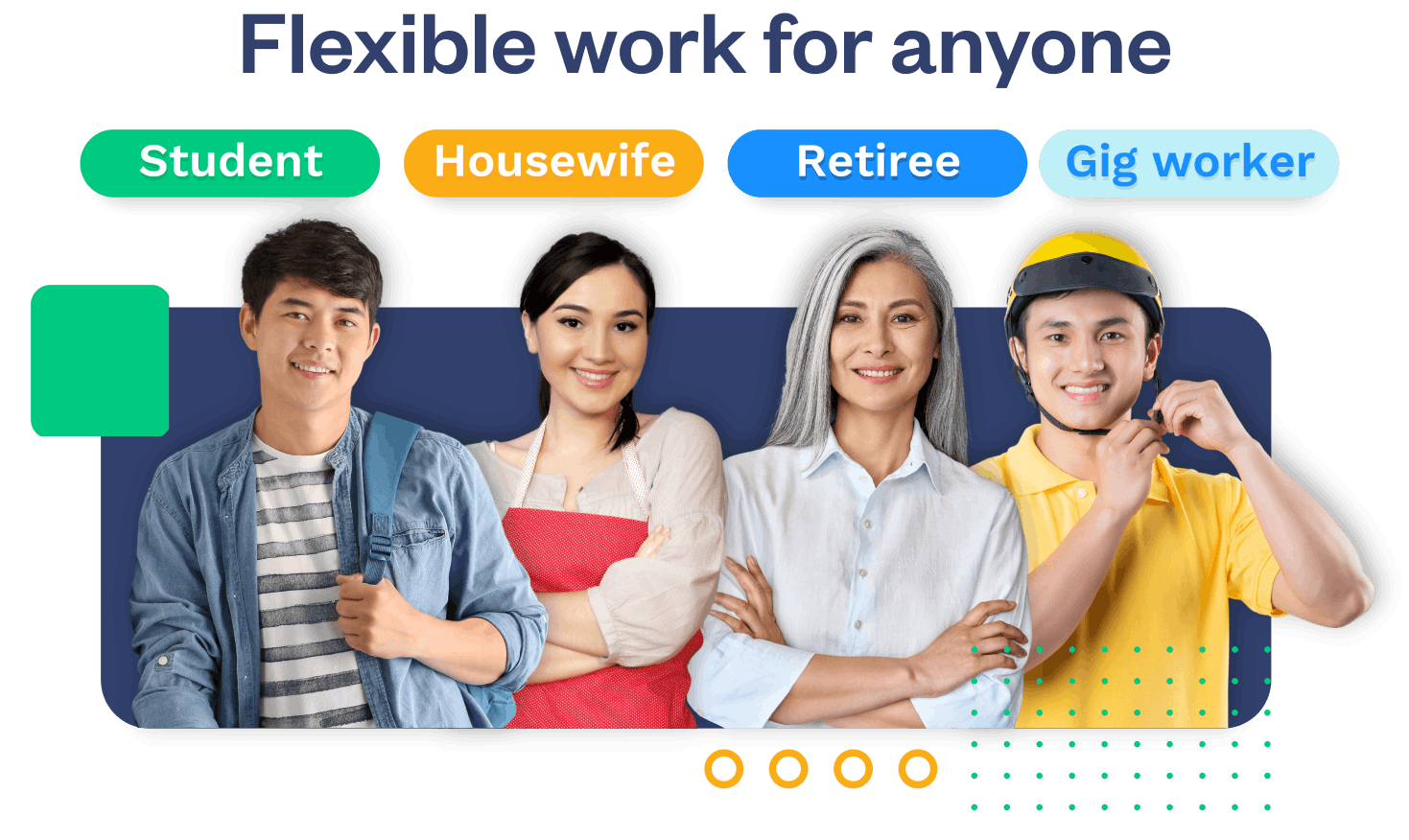 $20/hr for every worker
It's easy to earn bonuses for good performance - we're now topping up your pay to $20/hr on ALL JOBS! Auto-qualify as long as you're on time and get a five star rating. Valid for five shifts for a limited time only.
Quality jobs without the wait
We value quality of jobs over volume. Every job is vetted by us to make sure they're jobs you actually want. Look forward to good brands, fairer wages, and positive work environments. Skip the interviews with instant confirmations, get hired immediately once you're verified and qualified for the job.
An end-to-end jobs platform that's got your back
You work hard enough. As your contractual employer, Workmate will always do right by you. Whether it's getting paid on time, CPF contributions, or getting reliable support, it's our priority to give you a great experience while you focus on your job!
Pick up your next shift
Workmate
Ready to work? We're ready to hire! Check out live jobs and start applying today
Browse jobs